WELCOME TO
Zadar Villas web page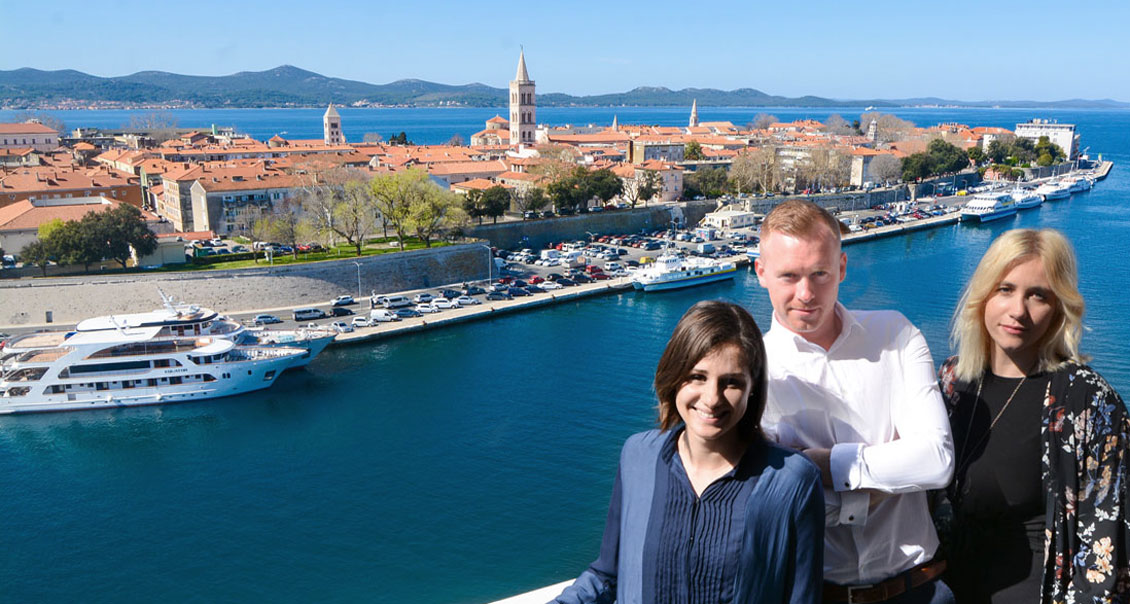 We are a hard-working team from Zadar, driven with a desire to offer our guests accommodation without any misleads, an accommodation that will truly match the description. We are real people that are behind every offer, every response to your inquiry, we live in Zadar area, and we will be the ones you will communicate with during booking process and stay itself.
Since we believe experiences are what makes life, we do not offer just accommodation, we offer our guests the opportunity to express their interests and we do our best to fulfill every need. Our main goal is to make our guests fell in love with Croatia, to get insight in our way of life, our tradition, cuisine, architecture, history and to come back again.

In this process we are not alone, we work with property owners that share our vision, they are our partners, who we treat fair and with respect. We help our owners improve their offer, we work together in improving the local experience and really listening to clients needs 24/7.

We want you to leave Croatia with a smile on your face, great memories and planning to come back.

All the best from Zadar
Branka, Anja & Tome
Internet tourist agency Gode Gate
Hermana Dalmatina 9, 52210 Rovinj
User: TENTO D.O.O.
Address: Industrijska ulica br. 3, 52341 Žminj
Head of agency: Tomislav Dražović, agency performs as a internet tourist agency that offers hospitality services.
E-mail: info@zadarvillas.com
Mob: +385 92 2878 257
Work with customers: 8:00 - 13:00h
Agency Registration Information
Commercial Court in Rijeka – permanent service in Pazin
Register of tourist agencies of the Office of Rovinj 110/37
MBS: 040283134
VAT number: HR64478979511

The competent authority is the "Ministarstvo turizma, samostalni sektor turističke inspekcije", Adress: Trg Republike Hrvatske 8/1, Zagreb.

Complaints are received in writing to: Industrial Zone no. 3, Žminj or by mail at info@zadarvillas.com. they will be responded within 48 hours of receipt.

Bank info
Account holder: TENTO d.o.o. Internet tourist agency Gode Gate
IBAN: HR1824020061100844750
SWIFT/ BIC:ESBCHR22
Bank name: Erste bank d.d.