In recent years, we are increasingly turning to the past as the eternal inspiration of clothing, but also interior design. One of the most popular vintage decor styles is shabby chic style. Shabby chic started in the 80s in Britain, but its popularity increased in the early 90's with the opening of Rachel Aswell's store in the USA, which she called Shabby Chic. The name itself means something that is worn out, decaying over the years. The style, in addition to wear and tear, is characterized by soft pastel colours, as well as floral patterns.
So, what guidelines to follow to get a harmoniously decorated home in the style of shabby chic?
Natural materials
Natural materials such as wood, stone and brick are desirable for decorating a shabby chic home. Of course, a successful combination of modern and traditional materials is always welcome. The use of these materials can be for main parts of the house such as stone walls, wooden beams, brick walls or as a decorative details such as shabby wooden photo frames, brick fireplace... In addition to natural construction materials, the use of cotton and linen as bedding or decorative blanket is perfect blend. Moreover, thick coarse weaving is rather used than modern gentle fine weaving, which is quite unexpected at first, but after all it is characteristic of that age thus reminiscing on the past times.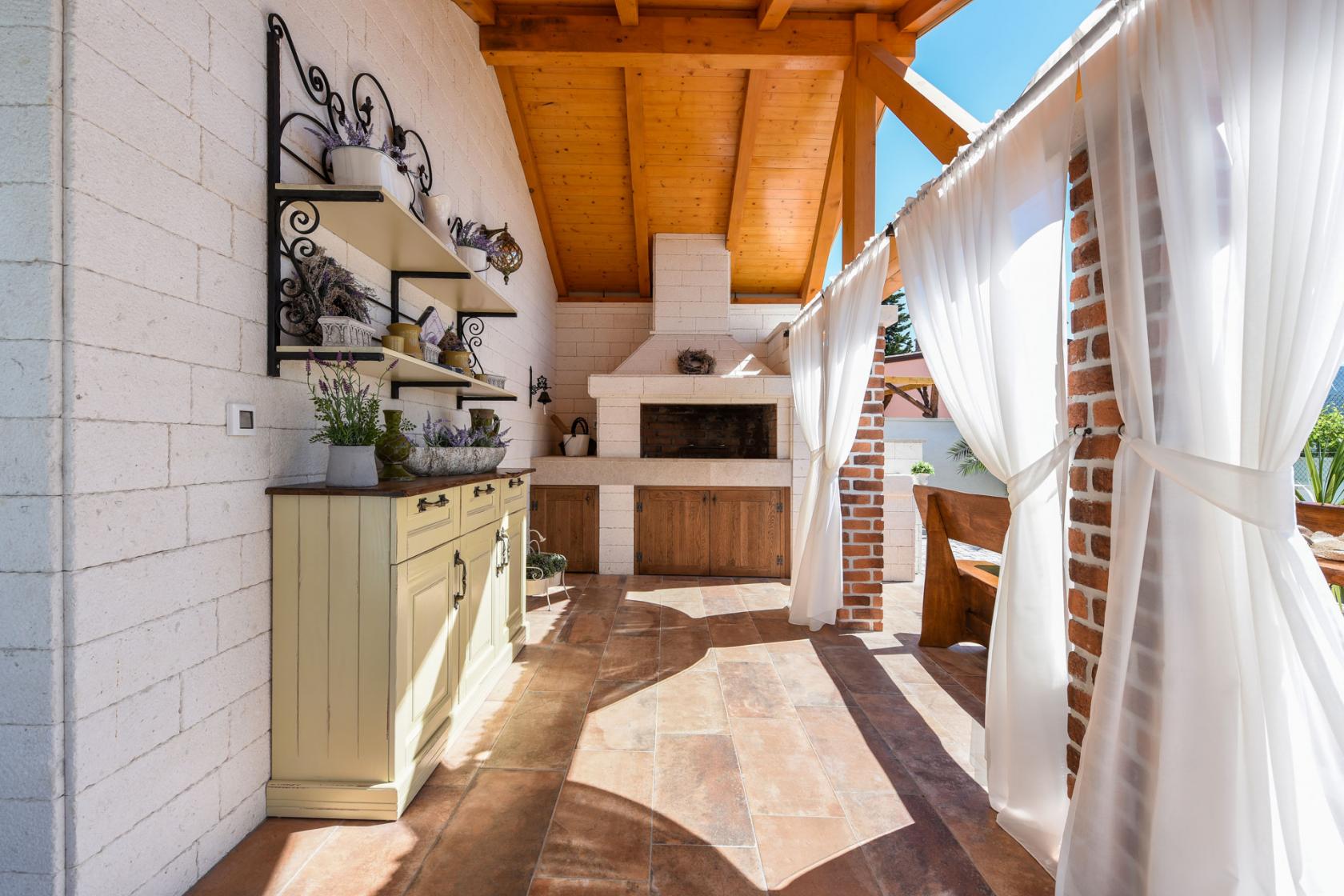 Villa Mek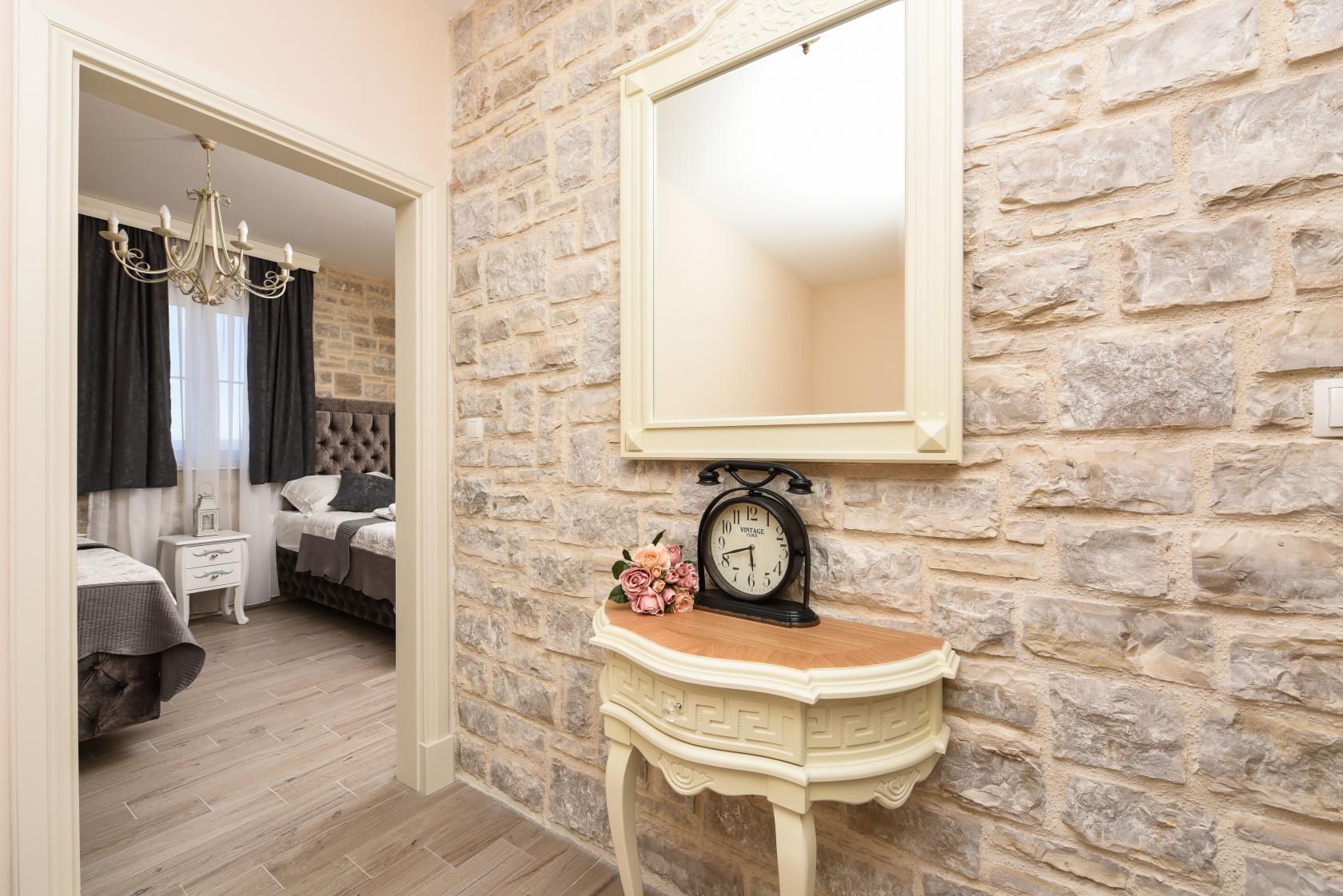 Villa Imperia
Floral patterns
As already mentioned, floral patterns are a must either as a couch design, curtains or bedding. Shabby chic simply adores flowers and you can't overdo it with it. Although the most common motto is less is more in this style there is never enough and never too many floral patterns, especially in decorative details such as vases, picture frames, blankets or pillows… however, when a wallpaper with a floral design is used one should be careful because in this case less would be more.
Pastel colours
Gentle pastel colours predominate in this style and it is almost impossible to find dark and muted colours. White predominantly prevails so you cannot go wrong with it because you can always spice it up with some colourful details, e.g. spruce up a white sofa with vivid flower pillows and warm linen blanket, or you can add fancy floral porcelain dinnerware to add a finish touch to your kitchen or dining area. The motives of nature especially of flowers and its pastel colours cause this style to exude warmth, romance and femininity.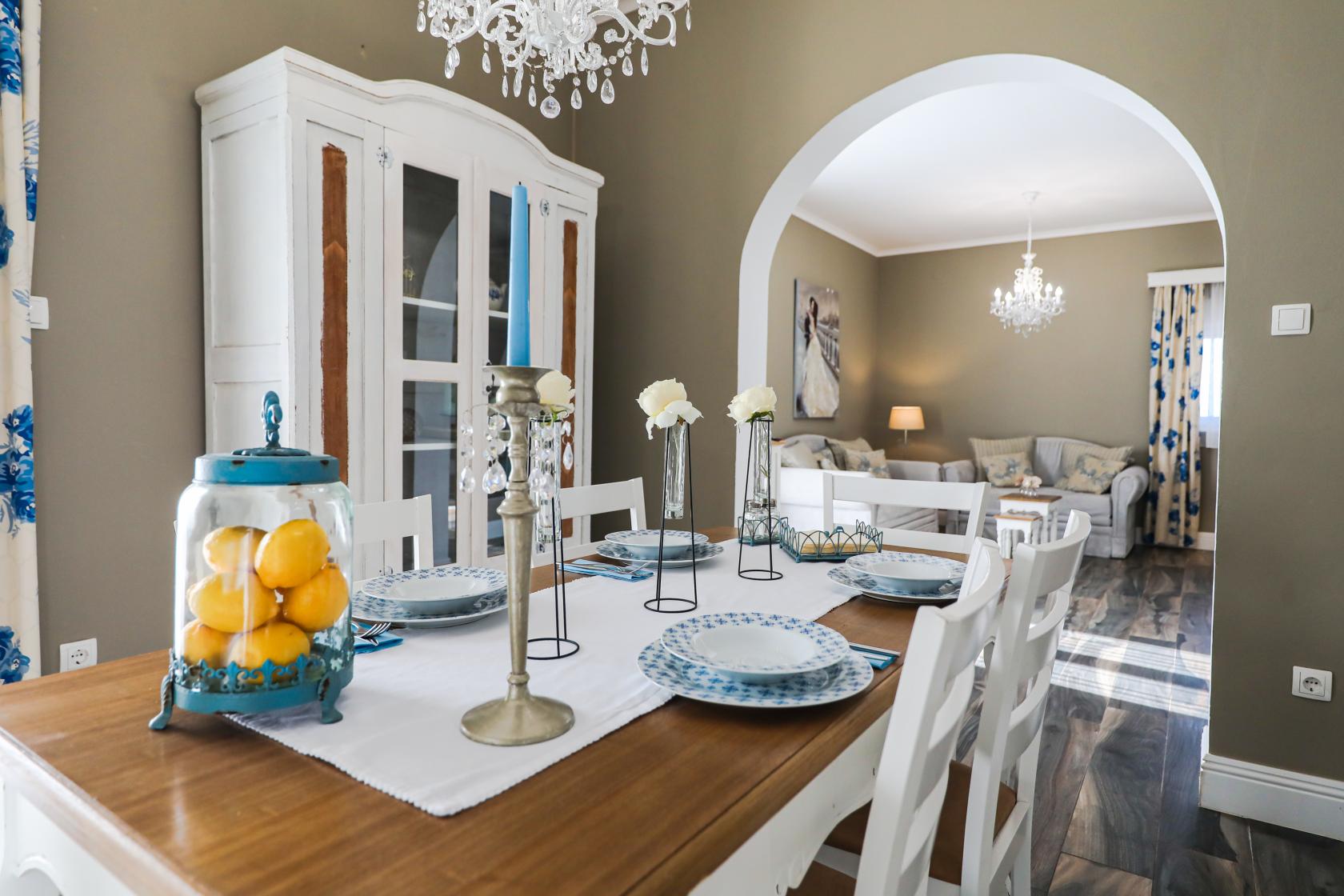 Shabby furniture
Last but not least, decayed furniture is the main characteristic of this style! Any type of a damage whether it is a scratch or a dent is more than welcome, indeed, it is desirable. However, it is often difficult and expensive to find such pieces of furniture, but you can always roll up your sleeves and make a unique piece of furniture yourself by renovating an old cupboard thrown away and refreshening the wear and tear. There are many blogs and articles on the DIY shabby chic project, but the main tools are sandpaper, the desired pastel colour and your eagerness.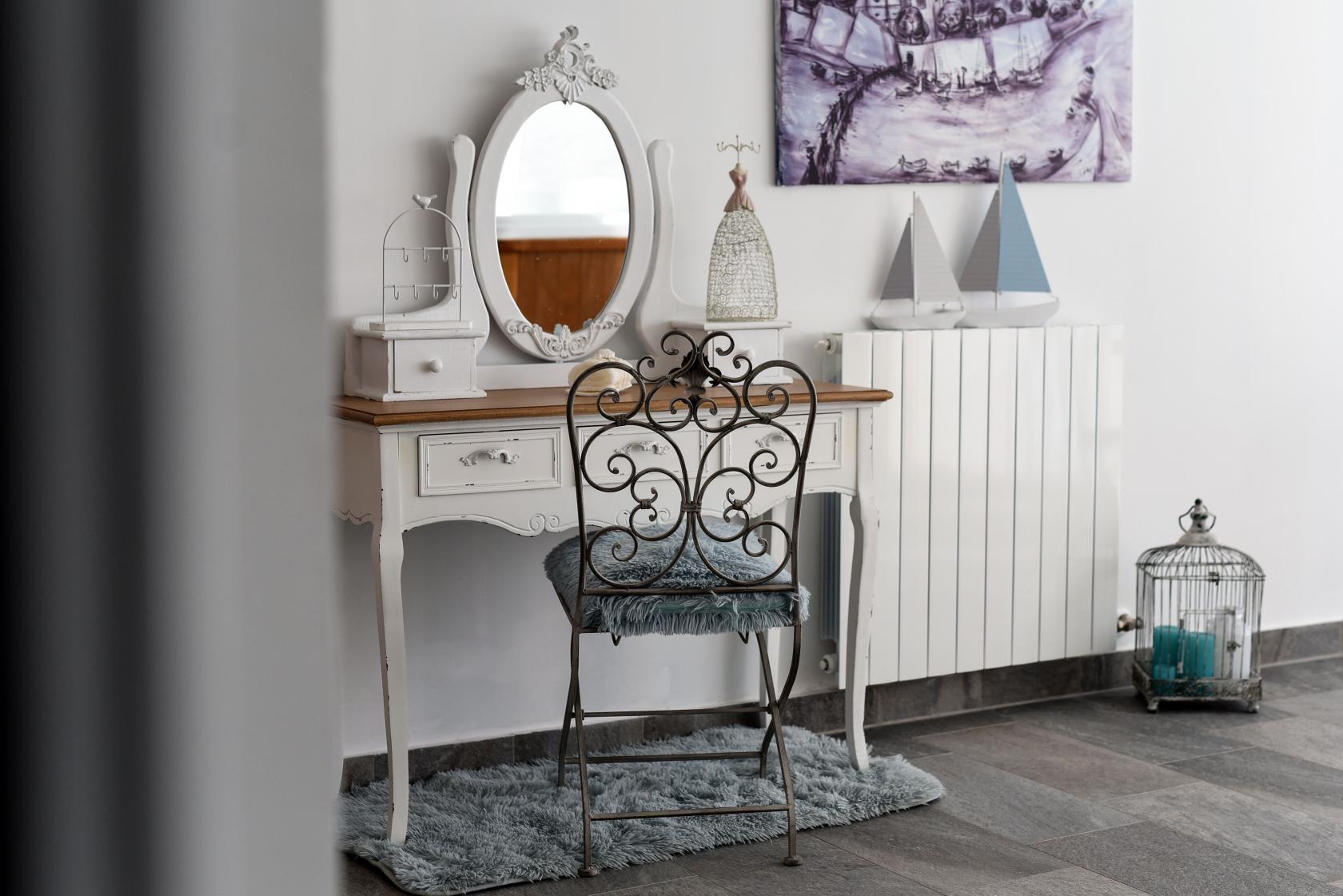 Villa Antea
The possibilities are limitless when imagination comes to play.
Best regards from Zadar Villas Team :)