The most beautiful time of the year is coming, we already started decorating the Christmas tree, buying Christmas presents and not to forget, Christmas is a time of delicious food and festive sweet treats, so it's time for baking!
What is baked for Christmas in Croatia? Various traditional and modern desserts and all so finger-licking good. In Croatia we have a lot of traditional recipes from the time of our grandmothers, but in making we do not necessarily have to strictly stick to the recipe, it is always interesting to add something of your own.
Fritters
Fritters are a dessert that resembles small donuts, and in Dalmatia and Istria it is customary to prepare them during Lent, on Christmas Eve and for carnivals. They are usually supplemented with liqueur, brandy and lemon zest, may contain raisins, and are sprinkled with sugar. They can be prepared from leavened yeast dough or thicker molded dough with baking powder. Make a round shape with a spoon and put it in hot oil where it is fried until golden brown. Sprinkle them with powdered sugar or liquid chocolate and enjoy the taste of Christmas!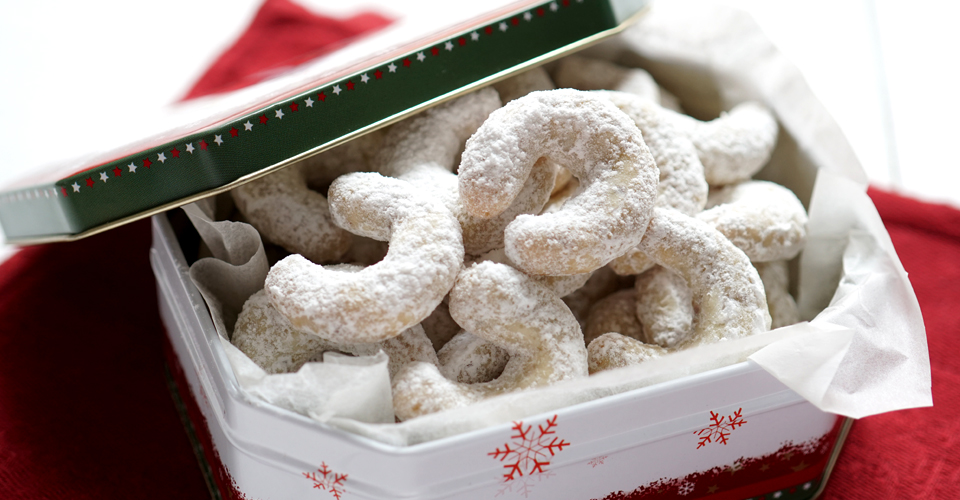 Vanilla rolls
Vanilla rolls have been an indispensable part of every Christmas since the time of our grandmothers. Tiny and crunchy cookies that melt in your mouth are easy to make, yet there are a few details you need to look out for. You have to take them out of the oven on time, because if they are not baked enough, they can crack easily and must not be overbaked. The main ingredients are flour, egg, nuts and vanilla sugar. Finally, roll the warm rolls in powdered sugar. Yummy...
Poppy seed cake and walnut cake
Inevitable cakes whose recipe is passed down from generation to generation. Ideal cakes for Christmas time that stay juicy for up to 3, 4 days, but we are sure if you make them just right that they will not last that long. The main thing is to make a good dough that must rise in a warm room, and stuffing of poppies or walnuts that we roll into a loaf. The fillings made of poppies or walnuts, do their best when dipped in hot milk. There is nothing better than warm walnut cake with a glass of milk or coffee in the morning...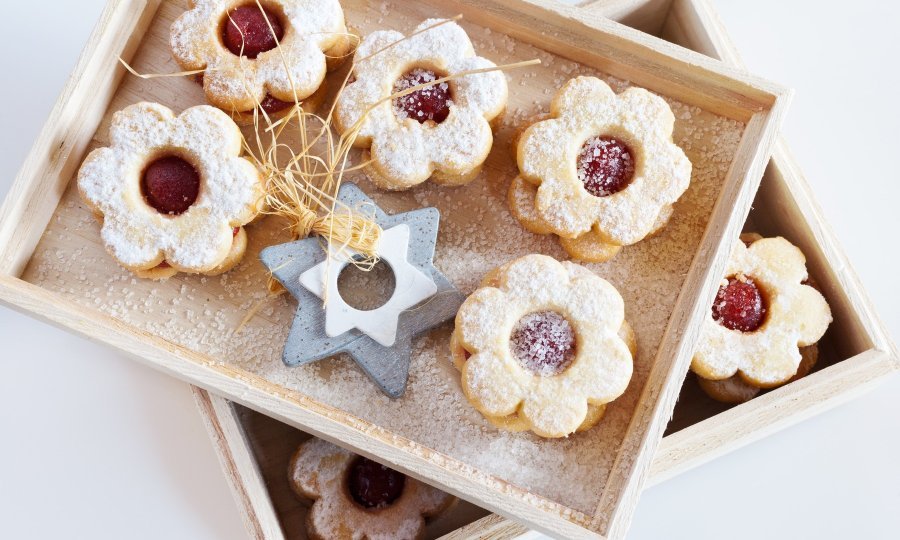 Linzer cookies
Make these crispy cookies before Christmas and they can last you until the New Year if you put them in a box with a lid. Crispy dough and jam are an ideal combination, and you can prepare them together with your kids using various molds in the shape of stars or hearts. The secret is to knead a sufficiently crispy dough that should not be kneaded and just spread it with marmalade and dip it in vanilla sugar before coating. Voilà!
Gingerbread and pepper cookies
Christmas is simply unthinkable without these gingerbread and pepper cookies. Both recipes are very similar and differ only in a few ingredients; ginger, pepper, clove and nutmeg go into the pepper cookies. These cookies are very simple to make but you will spend most of your time waiting until the dough rests in the fridge. Although they are baked for about 10 minutes, the most interesting part is decorating them with white glaze after they are cooled. Using toothpicks or a decorating bag filled with the mixture, draw various shapes and let the mixture dry on the cakes. Let your imagination run free.
Enjoy in our traditional Christmas sweet treats!
Your Zadar Villas team