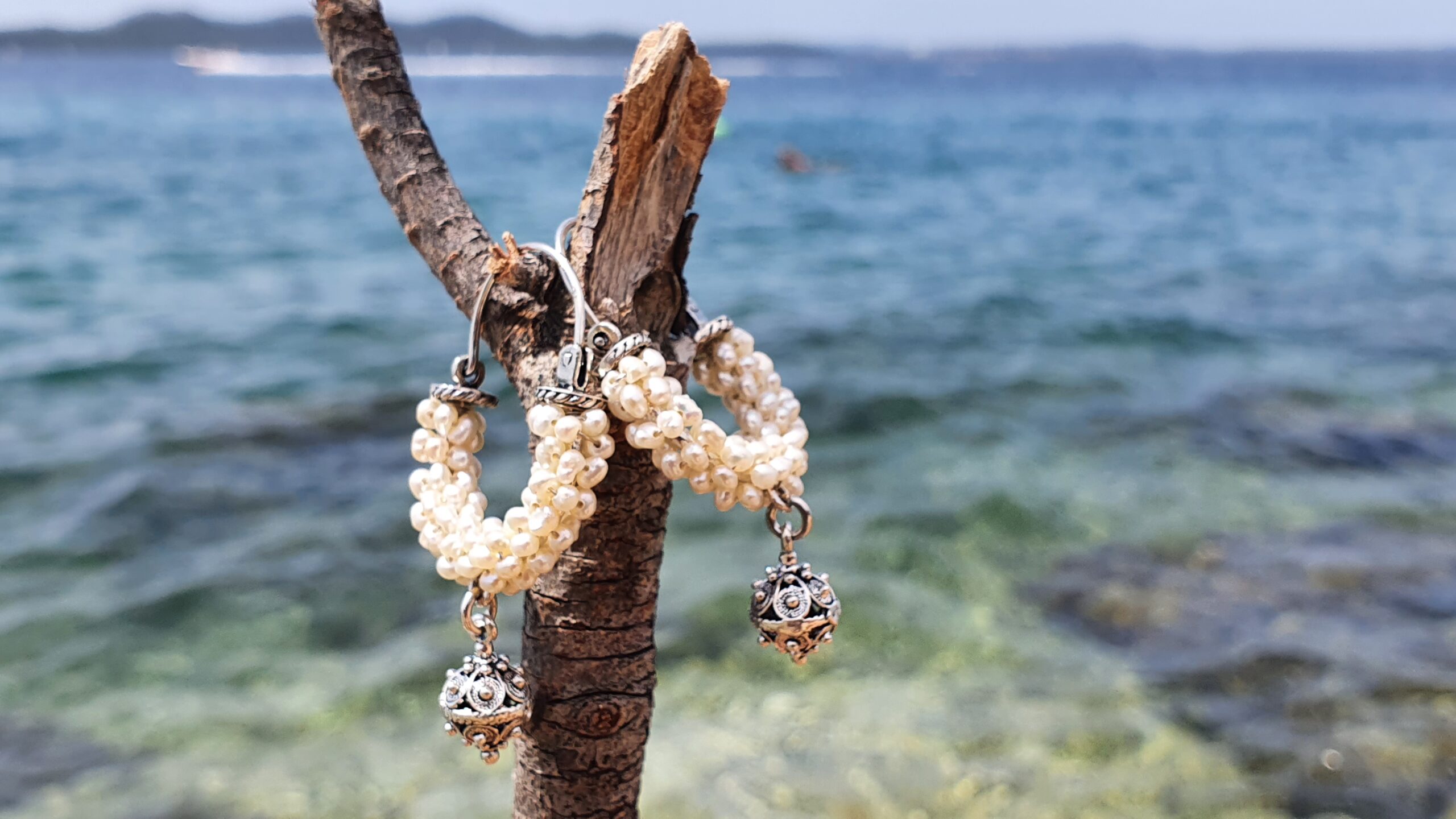 Jewelry. When we hear that word, it immediately associates us with beauty, thrill, standing out from others, luxury... Since ancient times, people have been fascinated by the materials from which jewelry is made, so it is not surprising that a piece of jewelry still evokes admiration in us today. Especially among the fairer sex. The need to attract attention is innate to both humans and animals, which is why adorning and decorating the body is one of the oldest human activities. Body decoration is not only characteristic of women but also of men (tattoos), and over time it only differs in terms of motifs, materials and trends. Jewelry is also a status symbol. It symbolizes wealth and power. We have all received jewelry as a gift at least once in our lives. And every piece of clothes we put on, sometimes doesn't look good enough without that one statement piece of jewelry.
Today we will talk about traditional Croatian jewelry, which is not only popular in Croatia, but also represents an excellent souvenir and memory for all visitors to our region. And how could it not be when there is a rich tradition behind that jewelry. Whether it is gold or silver, traditional jewelry, in addition to its appearance, preserves some of the most beautiful stories of our history...
Dubrovnik
The Dubrovnik region has the richest and oldest goldsmithing tradition among us Croats. The traditional making of Dubrovnik jewelry is a demanding and difficult job that has been passed down from generation to generation since ancient times. There are several types of Dubrovnik jewelry that are very popular today, and all of them are united by the fact that behind their creation are hours of hard work. Konavok necklaces, Konavok wedding earrings and Dubrovnik peružini, which can also be combined with beads and corals are symbols of Dubrovnik. Konavok earrings called verižice are made in different sizes, and were used for everyday wear. Smaller bows were worn by girls from an early age until marriage, when they were replaced by large ones. In addition, they were the first on the list of items that young men gave to their chosen ones on the occasion of marriage. The pendants have a crescent shape and are made of gold wire in the technique of filigree and granulation, with a pendant of two small pearl beads.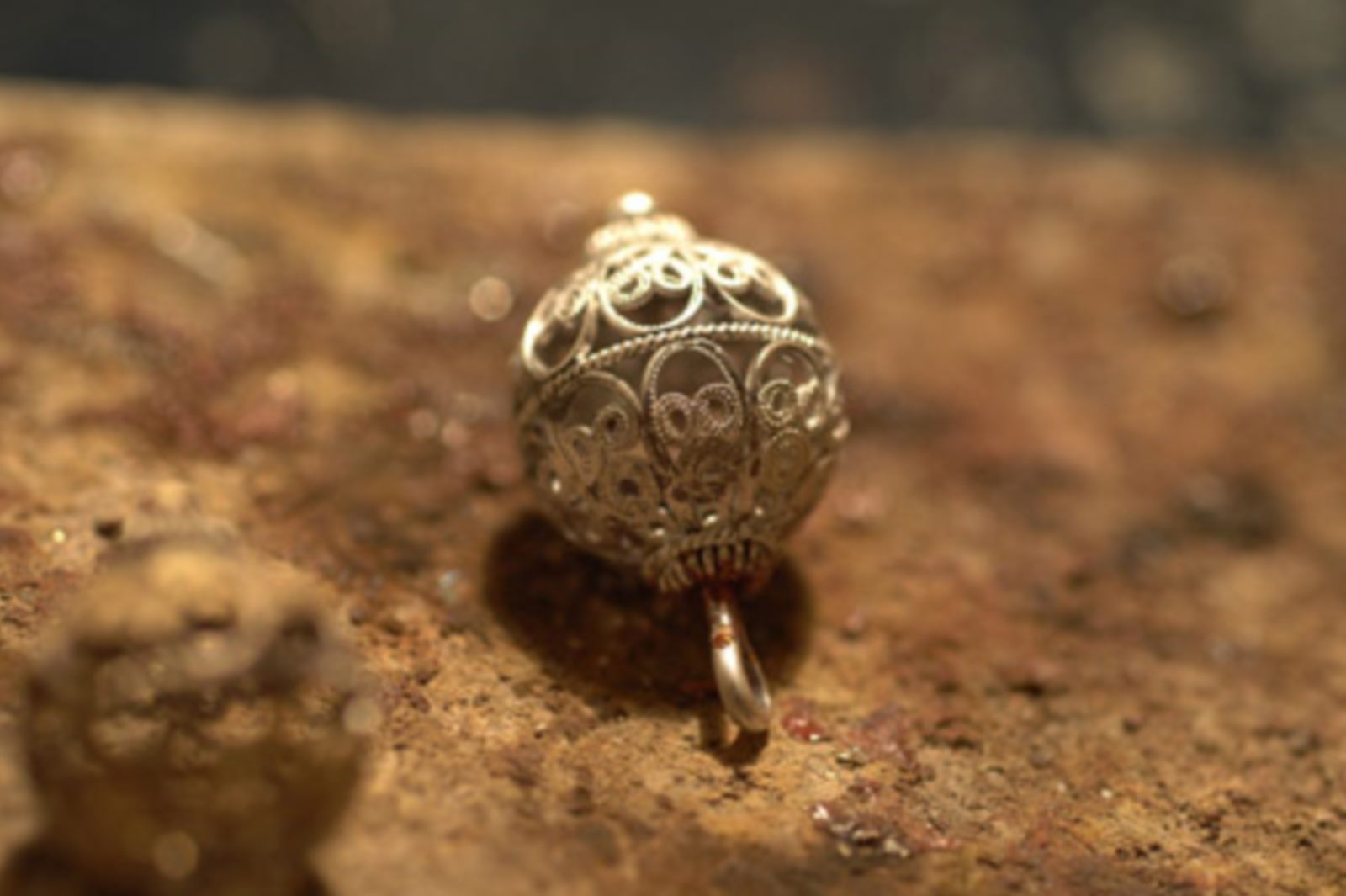 Peružina - a golden ball, is the most recognizable piece of Dubrovnik jewelry, whether it's earrings, bracelets or necklaces. Dubrovnik peružini can be found in various forms, from simple round pearls to very elaborate fine filigree pearls that adorned both men's and women's festive folk costumes. Made of silver by the hands of Dubrovnik filigree masters and goldsmiths and often gilded for better occasions, they represented a classy and indispensable ornament on the costume of the Konavle and Dubrovnik people, and with their performance they suggested family status and the occasion for which they were worn.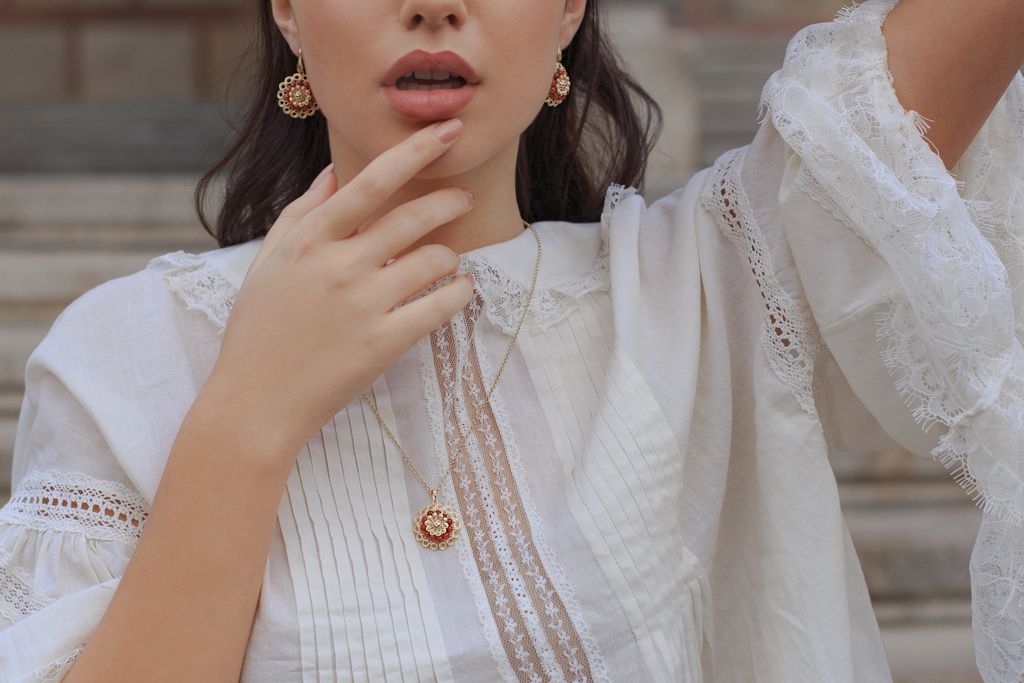 Split
As in other parts of Dalmatia and the Croatian coast, Venice had the greatest influence in the production of Split jewelry. Jewelry was most often made in gold - using the filigree technique and granulation - and was decorated with pearls, corals and precious stones. To make such jewelry, it is necessary to invest a lot of time, professional knowledge and talent of top craftsmen - filigree makers. Baskets from Split that were decorated with pearls and coral stood out as earrings. Special attention is given to the tremanat, a quivering needle consisting of several quivering spirals, decorated with gold granules and pearls, while the central needle was in the shape of a flower or a bird. The women of Split used it to decorate their festive hairstyles made of intertwined braids. The ring from Split from the 18th century served as inspiration for a series of jewelry with so-called Split flower, which is a stylized flower made of metal lace with usually metal or pearl decorations, while baskets have a stylized basket shape decorated with pearls and corals, often accompanied by motifs from nature.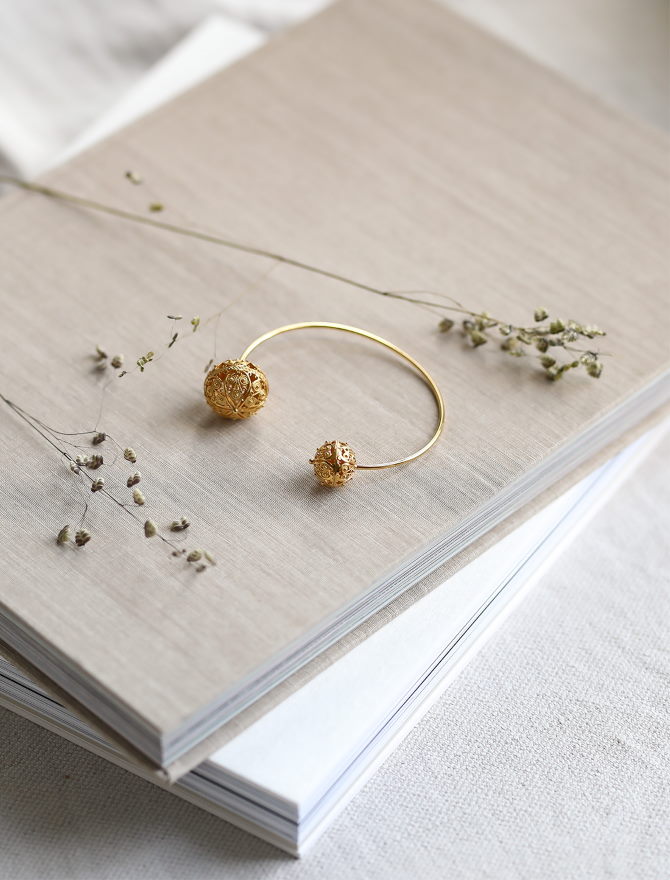 Šibenik
In 2007, the Croatian Tourist Board declared Šibenik botuni the most original Croatian souvenir. Šibenik's botun today forms an integral part of Šibenik's klapa costumes and women's jewelry. Called still toke or puca, throughout history it adorned men's folk costumes and soldiers and nobles wore it on their uniforms. It is made using the filigree technique and is most often combined with pearls and corals, which are widely mined on the Šibenik coast. The original botun is made of silver, exactly in a certain size, but today you can also find it in gold and aluminum, in different sizes.
Zlarin/Krapanj
The most recognizable cultural heritage and centuries-old specialty of Zlarin is coral farming. Our ancestors have been hunting and processing coral since the 13th century. Corals are animals that live in all the world's seas and there are about 6,000 species. About 50 species live in the Adriatic Sea, and the most famous is the red coral from the genus corallium rubrum. They are an endangered species and it is forbidden to hunt them in the period from December 1st to April 1st. In the past, as now, corals have enchanted many generations with their color and have become synonymous with Zlarin as well as health, wealth and love. A plant in appearance, a mineral based on the calcareous bone system, but in reality an animal. According to the traditions of many people, corals are divine creatures, and their divine origin is reflected in their beauty. According to ancient legend, the red coral was created when Perseus cut off Medusa's head and threw it into the sea. The seaweed, covered with blood from Medusa's head, petrified and became a beautiful coral. Coral jewelry adorns Zlarin folk costume, churches and women from island of Zlarin and Krapanj.
Best wishes from Coatia!
your Zadar Villas team