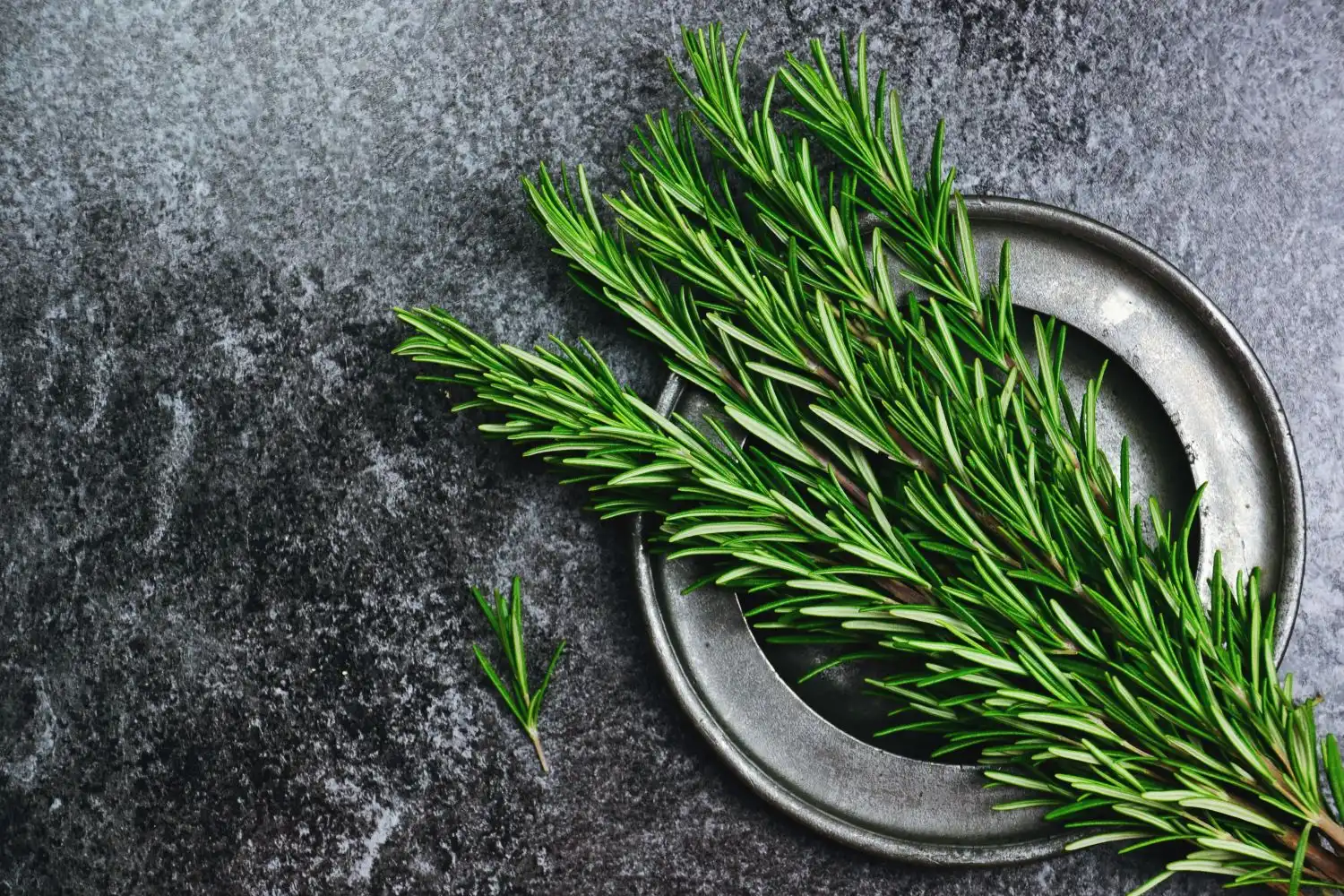 Get to know this wonderful Mediterranean plant, which is not only used as a decoration in the garden, but also as a spice in many dishes and helps to strengthen immunity. Rosemary is one of the main spices of Mediterranean cuisine, and it is not surprising that its scent reminds us of Dalmatia, vacation and the sea. This wild plant grows in the sunny and rocky areas of the coastal area around the Mediterranean Sea, but it is often planted in gardens as a medicinal herb. We have a lot of rosemary on the islands too.
What do we even know about this bushy plant with an intense aroma and spicy taste?
The name of this beautiful Mediterranean plant comes from the Latin name rosmarinus - sea dew. Rosemary was dedicated to Aphrodite, the goddess of love. It blooms with beautiful purple flowers, has an aromatic smell and an intensely pungent taste. The leaves are leathery, full of essential oil. Rosemary is an evergreen Mediterranean shrub that can reach a height of 100 cm to 150 cm. It has woody and partly lying branches on which there are needle-like and narrow leaves. The dark green leaves are 2 to 3 cm long, and on the reverse side they are covered with thick hairs, so they look gray. Rosemary has tiny purple-white flowers that are gathered in spikes at the top of each branch. It blooms in March and April, and may bloom again in September.
Rosemary is an excellent source of manganese, iron, calcium, copper and magnesium. As for vitamins, it is an excellent source of vitamin C and folic acid, and a good source of vitamin A, vitamin B6 and vitamin B5.
Rosemary can be used as:
dry spice
fresh spice
essential oil
tea
soap
in cosmetics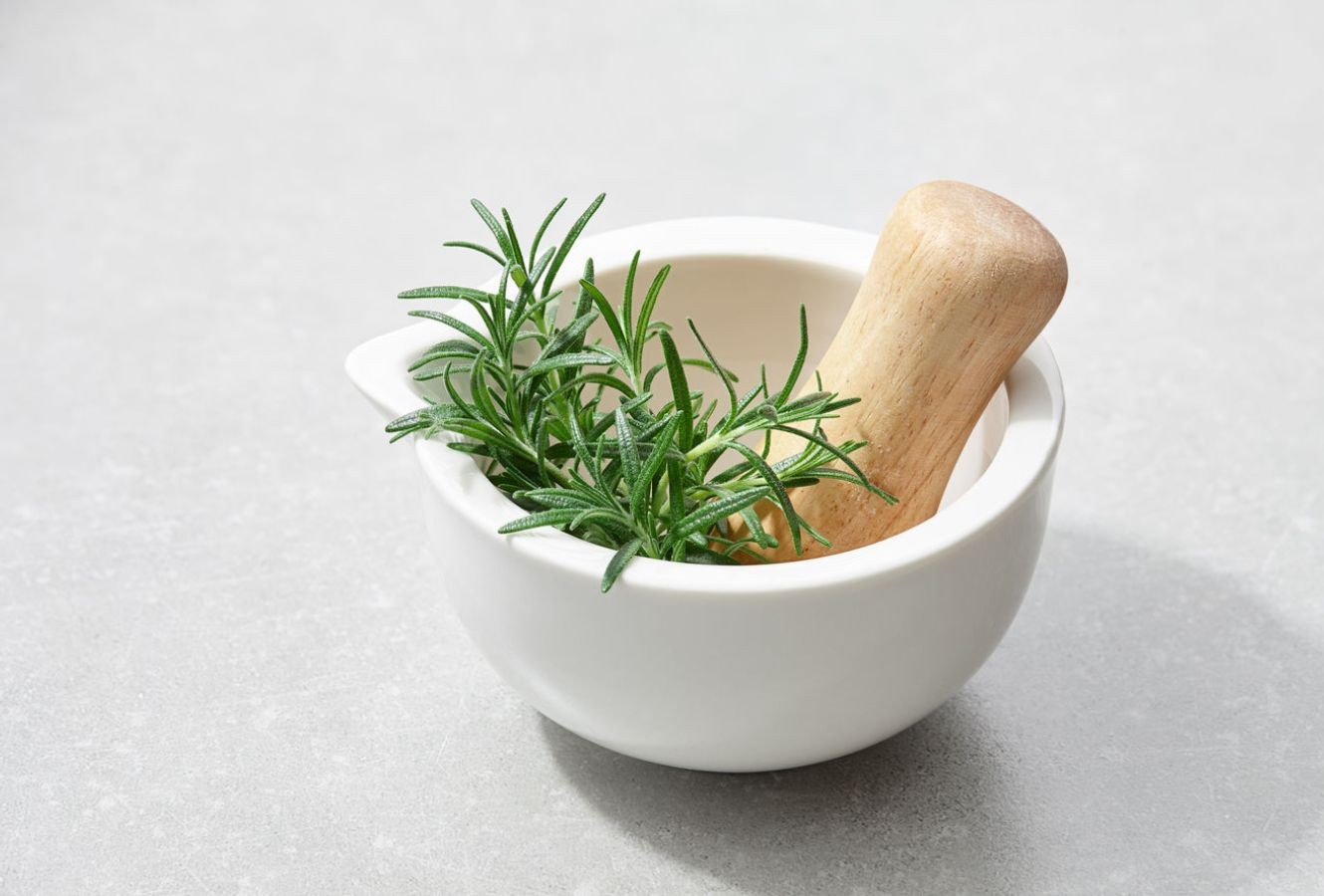 Rosemary as a spice
It is very common in Mediterranean cuisine, and in smaller quantities it is excellent for seasoning meat, soups, stewed vegetables, meat roasts and all kinds of cheeses. It can be added to dishes by separating the leaves from the sprigs and finely chopping them, or by adding rosemary sprigs to the dish during preparation and taking it out after the dish has acquired the desired aroma. Rosemary sprigs are also used when grilling. They are dipped in oil or marinade and are used to coat fish or meat, and they can also be used to make skewers. This herb is also used to flavor vinegar, oil or butter. It will enrich the taste of roasted lamb, chicken or fish, and it can also enhance the aroma of certain vegetables such as potatoes, pumpkin, peas or mushrooms. Rosemary as a herb because its intensely resinous and bitter taste does not go well with many other herbs and spices. The full flavor of rosemary leaves is best expressed in combination with garlic, grated lemon peel, thyme or sea salt. The taste of rosemary, reminiscent of pine, is also perfect with pine nuts, olive oil and red wine.
Rosemary essential oil
Rosemary is one of the most famous essential oils that has many benefits for the human body and mind. Thanks to its antibacterial and antifungal effects, rosemary has a stimulating effect on immunity, so it is of great help during flu and cold seasons. Rosemary essential oil has extremely strong medicinal properties for skin and hair care, but it should not be used undiluted. Rosemary oil stimulates circulation, promotes hair growth and helps with dandruff. It also stimulates the central nervous system, improves memory, concentration and mental alertness. It's good for reducing the symptoms of chronic fatigue, joint stiffness and muscle pain.
Considering all the benefits that rosemary oil can provide us, it is always good to have it in the house.
All the best from Zadar Villas team!