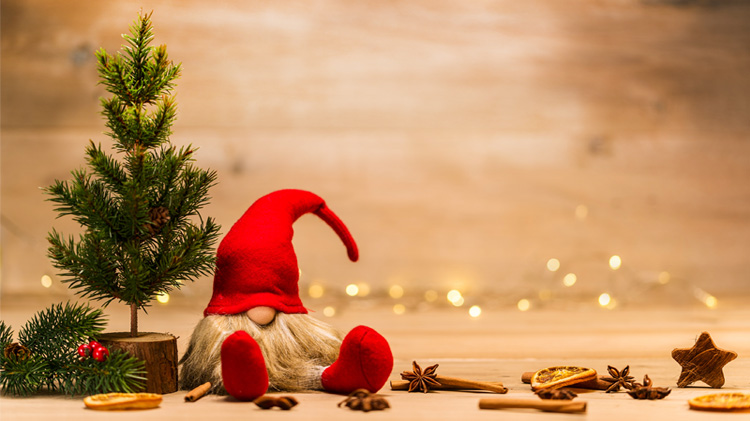 Christmas is here! It's finally here! Three more days and we will exchange gifts with our loved ones, enjoy various specialties on the Christmas table, sing Christmas carols and have a ball in the most beautiful time of the year. Yes, that's right, this is the best time of the year when we reconnect with our family and friends and enjoy the traditional customs of our country.
Have you ever wondered how Christmas is celebrated in other countries? Do they also give presents, decorate the Christmas tree and go to Midnight Mass on Christmas Eve?
We did some research, so today we bring you some interesting customs at Christmas time around the world.
Why not start with Sweden?
Every year in Sweden, at the beginning of Advent, a straw goat statue is erected. The tradition dates back to pagan times, and traditional stories say that elfs ride a goat and bring gifts to sleeping children. Just like Santa today. It is also called the Yule goat because (Yule) in Sweden, originally a pagan festive tradition, was taken over by Christianity. Straw is used as a decoration in homes, to remind them that Jesus was born in a manger. Christmas tree decorations that are made of straw are also very popular. One interesting thing is that in the town of Gävle in 1966, someone decided to burn that 13-meter-high statue. Since then, it has been burned 29 times and people even bet every year whether the Yule Goat will make it to New Year. Let's see if the Yule Goat makes it this year:)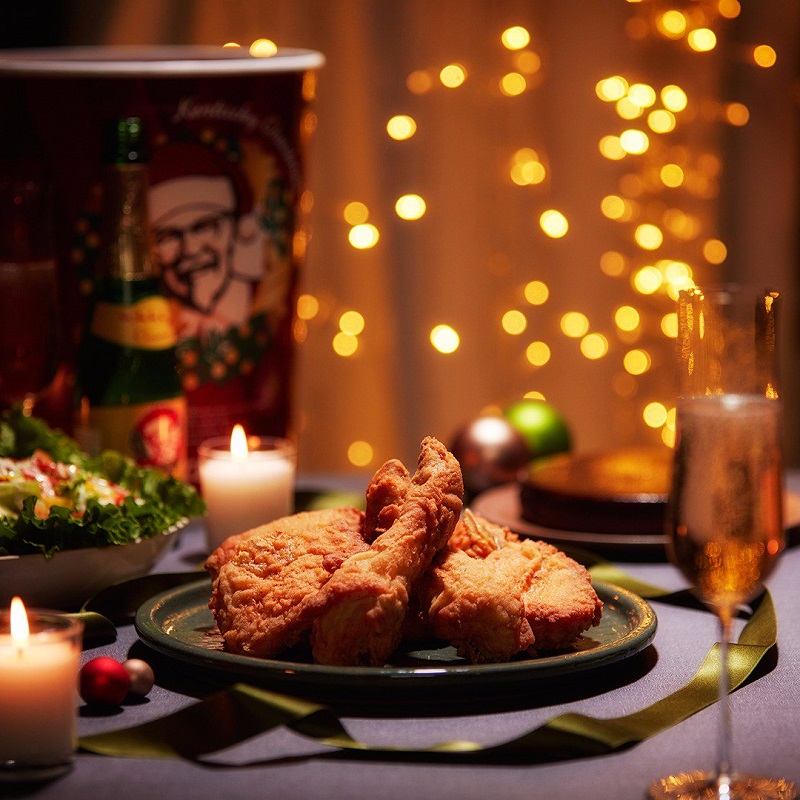 And what about Japan?
Since Japan is not a Catholic country, Christmas has only been celebrated there for a few decades, and since then some customs from the West have been adopted, such as exchanging gifts and decorating the Christmas tree. For them, it is not a religious holiday, but it is a period of fun and joy. The Japanese have a strange custom for Christmas Eve/Christmas and that is fried chicken for dinner. The tradition began in 1974 after a wildly successful KFC marketing campaign called "Kurisumasu ni wa kentakkii!" or "Kentucky for Christmas!" To this day, it remains a tradition of Japanese families and friends. The traditional Japanese cake eaten at Christmas, Christmas cake, is a sponge cake with strawberries and whipped cream. The day after Christmas, all Christmas decorations are taken down and new ones are put up to celebrate the New Year. The New Year is a time of gift-giving, joint family meals and prayer for the Japanese. ccelebration of Christmas is not as important in Japan as the celebration of the New Year.
In a Land Down Under?
We all associate Christmas with snow, cold winter, warm clothes... Imagine celebrating Christmas in a bathing suit while barbecuing on the beach? Because that's how it's done in Australia. Hittin' the beach is a beloved Australian tradition where family and friends gather with platters of shellfish and perhaps some freshly grilled lamb chops with soft white bread and tomato sauce. cold prawns, crayfish and oysters come in, as well as loads of crisp salads as a refreshment for high temperatures. Everyone is walking barefoot, children are on "summer holidays", eagerly waiting for gifts from Santa Claus. Here, Santa does not go down the chimney but down the veranda, and instead of cookies, most people leave a cold beer. Because it is very hot in Australia:)
Let's visit Venezuela...
Most of the inhabitants of Venezuela are Catholics, so for them Christmas time is related to religion, connecting with family and going to mass. An interesting fact is that the Christmas celebration begins on December 16th and lasts until Christmas, which is celebrated on December 24th. Misa de Aguinaldo is held every day in the early morning till Christmas day. In Caracas, the capital of Venezuela, it is a tradition for citizens to travel on roller skates to morning mass. Even the traffic then closes until 8 am. The single most important dish on Christmas day is the hallacas, also known as tamales in other areas. A balance of sweet and savory, hallacas are traditional Venezuelan meat pies with a cornmeal crust that are wrapped in banana leaves and boiled for a couple of hours. Fillings include meat with raisins, olives, green and red peppers, capers, and pickled vegetables. Main presents are given at midnight on Christmas Eve. In Venezuela presents are brought by 'San Nicolás' (St. Nicholas) & 'Niño Jesús' (Baby Jesus).
Meanwhile in Greece...
Christmas trees and Christmas boats are very popular in Greece. Throughout the country's history, Greek wives and children would decorate wooden boats to welcome their husbands/ sons/ fathers back from the sea, safe from harm. Today, the tradition still stands. There are also large boat displays in big Greek cities that are main tourist attractions. Children from Greece, mostly boys, sing Christmas carols from house to house and people reward them with sweets or dried fruit. A traditional table decoration are loaves of 'Christopsomo' (Christ's Bread or Christmas bread). It's a round sweet bread which is flavored with cinnamon, orange and cloves. The top is decorated with a cross. Another popular biscuit in Greece are kourabiedes, which are a butter and almond cookie. The presets are excanged on the 1 st January on st. Basil's day.
May your holidays sparkle with joy and laughter!
Your Zadar Villas team