Summer is around the corner, temperature is getting higher and our clothes is getting shorter. Asphalt is getting hot, beaches are filling up and streets are getting crowded.
What would one give if he/her didn't have to go work on such a hot and sunny day? Even if it's our time off, it's so hot that we don't have will or strength to do anything...
What's going on? We were caught on "fjaka".
Oh my god, what is that, you must be wondering in hope that it is not a disease, but don't worry, fjaka is just a state of mind. It's a state of mind here in Dalmatia to be specific. It's hard to describe it to someone who doesn't come from a Mediterranean country. It's something similar to a Spanish Siesta or an Italian dolce far niente (it is sweet to do nothing). I've even heard that the Dutch have their niksen but we'll talk about that a little later.
What is "fjaka"?
"Fjaka" derives from an Italian word, fiacca (weariness) – but fjaka doesn't have an adequate translation. The Dalmatian fjaka, as we mentioned before is a cousin to the classic Italian saying dolce far niente (it is sweet to do nothing), but it is not the same. Dolce far niente has a positive connotation, while fjaka is not necessarily bad or good.
The term "fjaka" has been tried several times translated into foreign languages ​​and its full meaning could never be described in just one word. It is a psychophysical state when striving for nothing, the sublime state of mind and body to which all mankind aspires. It is no wonder that such a lifestyle our people want to introduce to tourists, but it is not an easy job. You just have to come to Dalmatia to experience it. That state of mind when temperatures exceed 30 degrees and when you don't want to do nothing. Absolutely nothing at all. And then you don't do anything but just rest.
Or go to have a coffee. Because we Dalmatians drink a lot of coffee with friends or family.
Let's go for a coffee!- you will often hear in Dalmatia. If someone invites you for coffee don't say I drank it this morning. It is an invitation to socialize, to take a break from work or just to rest while watching people pass by. You will surely see someone interesting and comment on it. It is just our way of life.
Spanish Siesta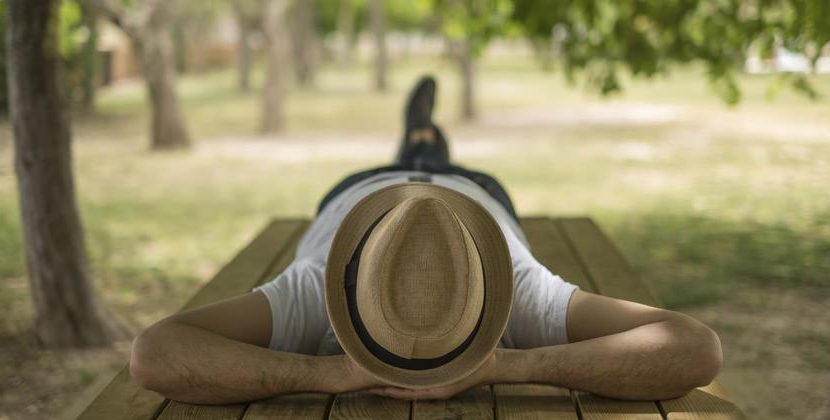 The Spanish siesta (meaning "nap") is a tradition that everyone knows about but few people put into practice.
In Spain, lunch is the biggest meal of the day. After a large meal you start to feel drowsy and tired. This, combined with the fact that Spain usually experiences high temperatures at midday, especially in the summer, makes doing any type of work or activity, whether mental or physical, impossible. That's why one of the many Spanish customs involves taking a nap after lunch.
It is known that Spaniards stay up late at night and have dinner late so it is no surprise that they have to lie down in the afternoon so that they can stay awake late in the evening.
Italian Dolce far Niente
"Dolce far Niente", which means "the sweetness of doing nothing" is an Italian cousin of fjaka. It does not mean being lazy, it is referring to the pleasure one gets from being idle. The ability to completely enjoy and savor a moment. For Italians this concept is a part of every day life; spending time with friends at a café, sipping wine at sunset, talking a walk around the moonlit piazza. Dolce far Niente is something Italians embrace and something they do very well.
Dutch Niksen
Dutch Niksen is a lifestyle trend. Namely, it appeared at just the right time because the time for vacationing and going on vacation was created for its practice. Simply put, its essence can be translated as the art of enjoying a vacation. In translation, the word niksen literally means laziness and unproductivity. But the Dutch figured out how to replace the negative connotation with something positive. According to their recipe, each of us needs at least an hour or two a day to do absolutely nothing. You don't necessarily have to lie on the couch and look at the ceiling. Relax and embrace the fact that everything does not need to be planned and organized in advance, just turn yourself off.
Have a nice and relaxed vacation!
your ZadarVillas team