It would be a real pitty if you are already visiting our area not to try our traditional Dalmatian dishes. It would be an even bigger pitty not to sweeten up your meal with some traditional Dalmatian dessert. Dalmatian desserts are inspired by fragrant fields of lavender, figs, grapes, almonds, oranges and lemons. It is a true symphony of flavors and aromas.
Taught by an old saying: when in Rome, do as the Romans do, take a peek into Dalmatian cuisine and try some of our delicious traditional desserts.
Rožata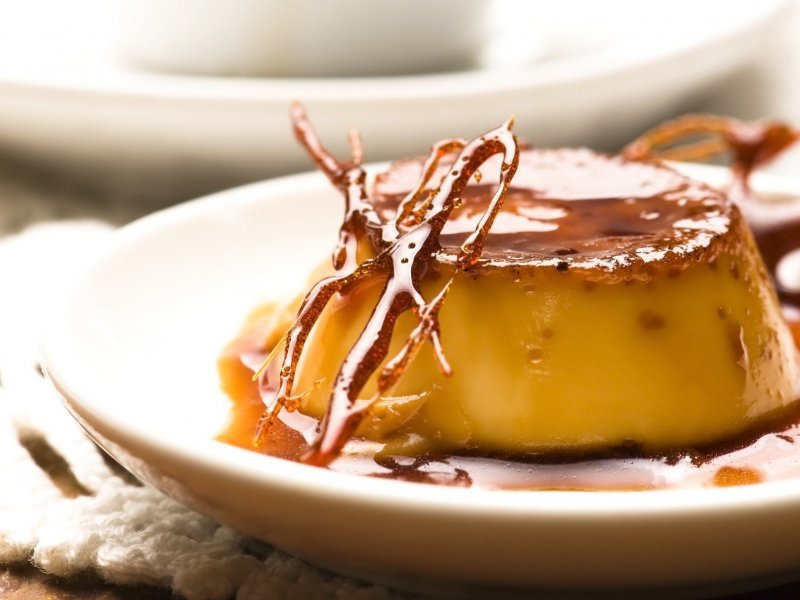 Rožata, a sweet gelatinous treat of specific taste that has cousins all over the Mediterranean, has been unavoidable on Dalmatian tables since the rule of the Venetians.
It's not a great wisdom to make this dessert. Rožata, flan or crème caramel is a simple recipe made from eggs, milk and sugar whose mixture is poured into molds coated with caramel.
Although we like to adopt it as our, rožata isn't originally a Croatian specialty. The very beginnings date back to Roman times where rožata was a savory dish and later became a dessert spiced with honey, obtained from a combination of eggs and milk. This tasty dish successfully found its way to today's France and Spain. These two nations turned egg and milk into a dessert as we know it today.
Fritule
Fritule are part of every celebration in Dalmatia, and they have conquered continental Croatia, especially at Christmas time. They can be described as a sweet dough similar to donuts or Italian zeppolas. Fritule are made from dough fried in deep oil and can be sweetened with powdered sugar, melted chocolate or cinnamon. You can find them on every corner during festivities and events.
They differ from Italian zeppolas in liqueur, brandy and lemon zest, and sometimes raisins that are usually added to them.
Soft and airy, fritule are prepared by short frying in deep oil which gives them a golden color and external crunchiness.
Kroštule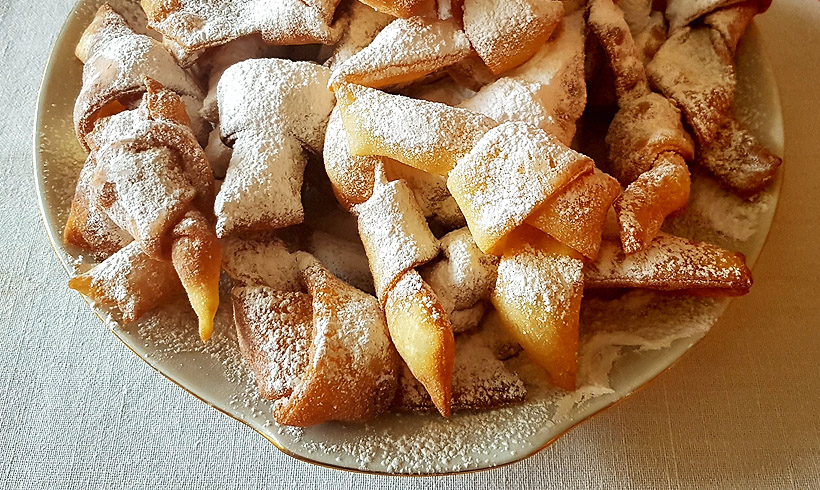 Kroštule is an indispensable dessert originating from Istria and Dalmatia. They can often be seen on the table during the holidays, for Christmas, New Year but also weddings or some other festive occasions.
Kroštule is a traditional Dalmatian delicacy made from fried sweet dough sprinkled with sugar.
It's a crispy cake made from flour, eggs, sugar, cream and alcohol (rum, brandy, wine). The dough is cut into strips, shaped as desired and fried in deep oil.
Paradižot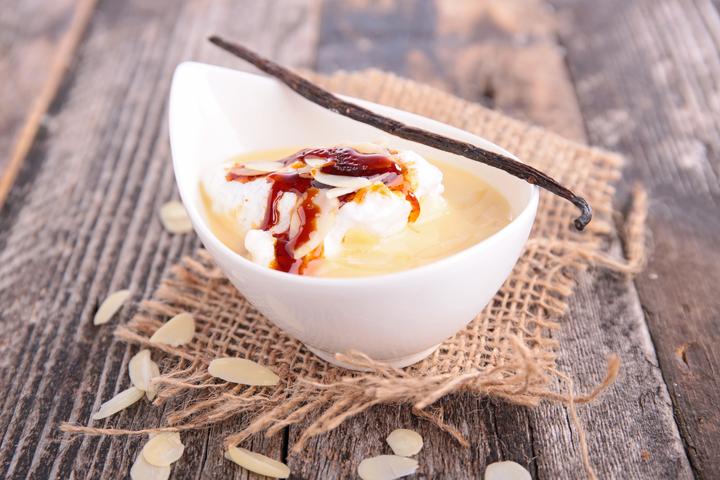 Paradižot or šnenokle is one of those desserts that skilful housewives, our mothers and grandmothers, knew how to make from just a few ingredients that can almost always be found in the fridge. Paradižot is also called floating island, the French les œufs à la neige (snow eggs), the Germans Schnee-Eier (also snow eggs), and the Poles zupa nic (bird's milk).
The first layer of this dush is made of chrunchy biscuits that are placed on the bottom of the bowl in which it is prepared. In order to soften them, densely stacked biscuits are sprinkled with maraschino cherry brandy or prosecco, or with aromatic and highly valued dessert wine. The next layer is made up of boiled egg white spoons, then the egg yolk cream is put on top and finally sprinkled with grated chocolate.
Candied almonds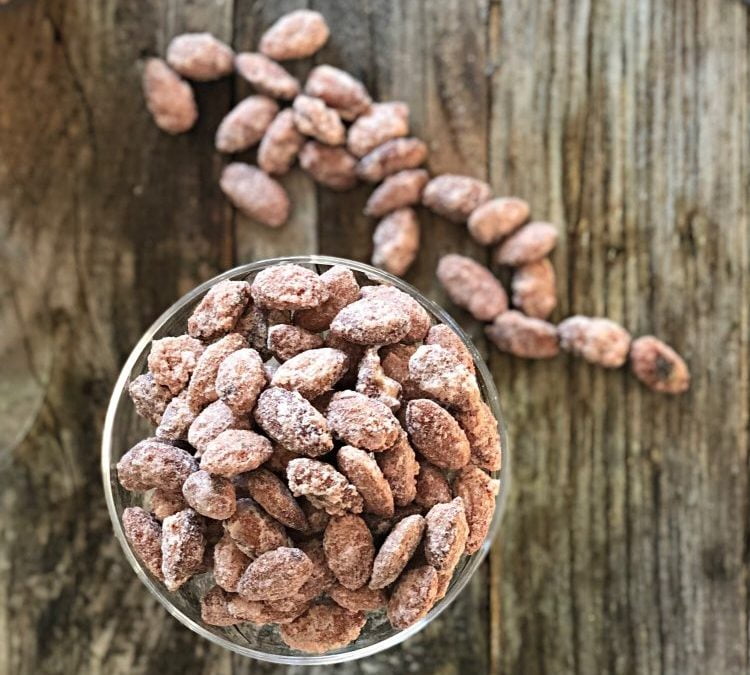 The ancient Romans were the first to give candied almonds to newlyweds, and the tradition has survived to this day. The rule is to give the newlyweds 5 candied almonds. Each almond represents one "piece" of a happy marriage: health, happiness, fertility, wealth and longevity.
They are most often made for Christmas and are an integral part of Dalmatian festivities, weddings and baptisms.
The preparation is simple, and the recipe itself contains only a few ingredients. The base is almonds, sugar and water with a little vanilla sugar, rum or cinnamon powder. They are made in a wide pot or pan and prepared on the highest temperature. Ingredients are put together in a pot and when they start to melt and permeate each other, they must be stired until all the liquid has evaporated and the mixture becomes thick. When the almonds are completely wrapped in caramel preparation is over.
Let your vacation be filled with scents and flavors of Dalmatian tradition!!
Dobar tek!
your ZadarVillas team