Prepare your taste buds for one delicious gastronomic adventure. We will present you some of our traditional Dalmatian dishes and after you try them, you will be wanting more. Dalmatian cuisine is an unmistakable blend of past and modern times.
The most important ingredient in Dalmatian cuisine is olive oil. Because nothing goes on without a drop of our homemade olive oil. Neither fish nor meat. Dalmatian cuisine is famous for its fish and olive oil, but when it comes to main dishes, meat is the one that dominates.
1. Peka
Peka is actually a traditional method of preparing meal, most often octopus and lamb or some other meat, under a metal dome that is covered with embers. The meat is roasted in its own juice with plenty of vegetables and potatoes. Food spiced with classic Dalmatian herbs such as rosemary and sage is slowly baked and so retains all its flavors and aromas. You have to wait a long time for this dish to be prepared but trust me, it's worth waiting.
2. Pašticada
Pašticada is by far the most famous and traditional dish associated with Dalmatia. It is interesting that not only does each city have its own version, ie method of preparation, but the recipes differ from household to household. Meat that crumbles to the touch, thick vegetable and wine sauce, and then homemade gnocchi mixed on the same day, are the perfect recipe for Dalmatian pasticada. It all starts with marinated beef stuffed with carrots and bacon, drizzled with wine and then cooked for at least a quarter of a day.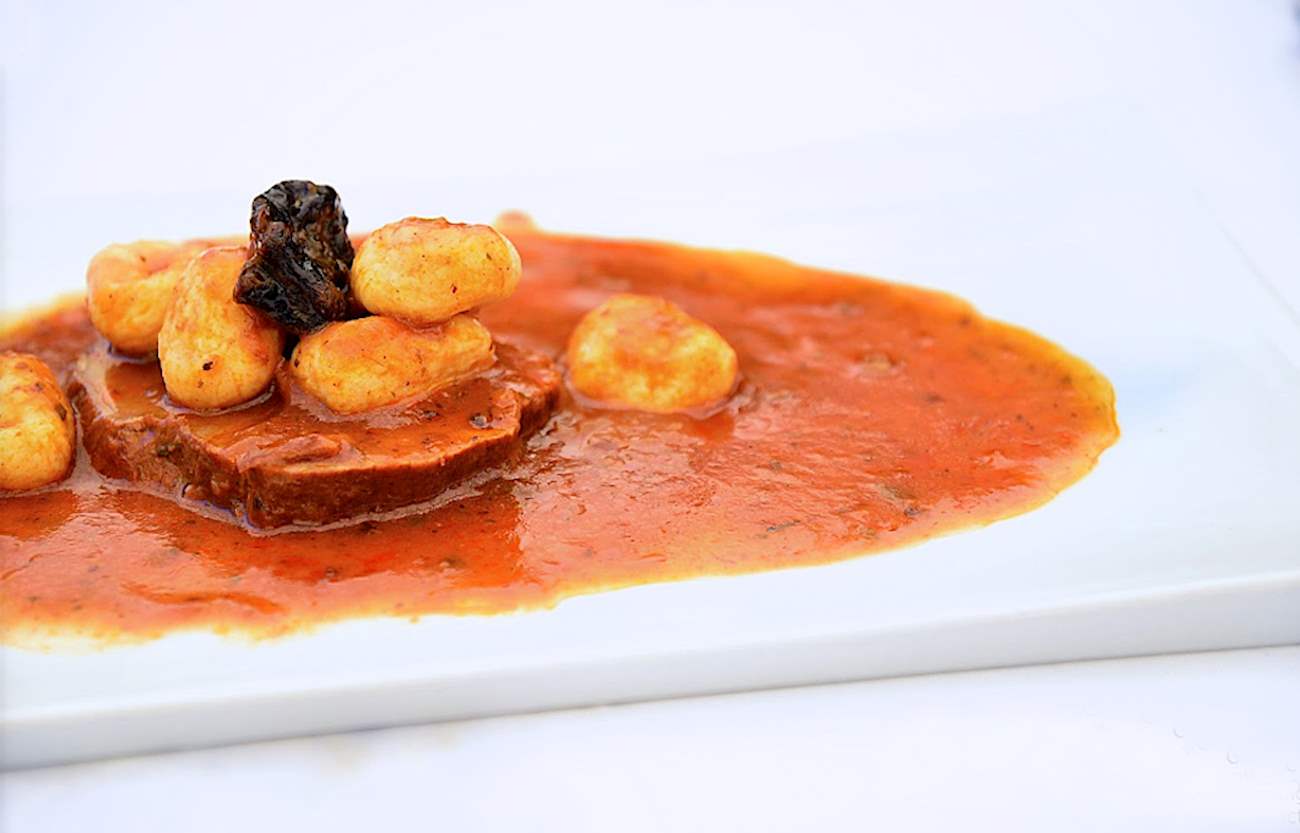 3. Black risotto
Black risotto is named after the dune ink from cuttlefish that paints the dish in penetrating black. Cuttlefish is known for its black ink, which is also the main ingredient of this delicious dish and It's very widespread in the Adriatic Sea, so there is no doubt that it is always fresh. In this, in original Italian dish, diluted ink is added just before the end of cooking, to give risotto its distinctive look. In addition to cuttlefish, a special taste is given to this risotto by prosecco, a Dalmatian dessert wine that is added to rice during cooking and to which a special aroma is attributed.
4. Brudet
Brudet is a traditional dish consisting of different types of fish such as conger eel, monkfish and grouper, and occasional seafood with basic additives such as parsley, olive oil and tomato sauce. It is cooked gently over low heat and never stired but only shaked from time to time. We use wine or yeast primarily for the reason that the fish would not fall apart - that also contributes to the taste.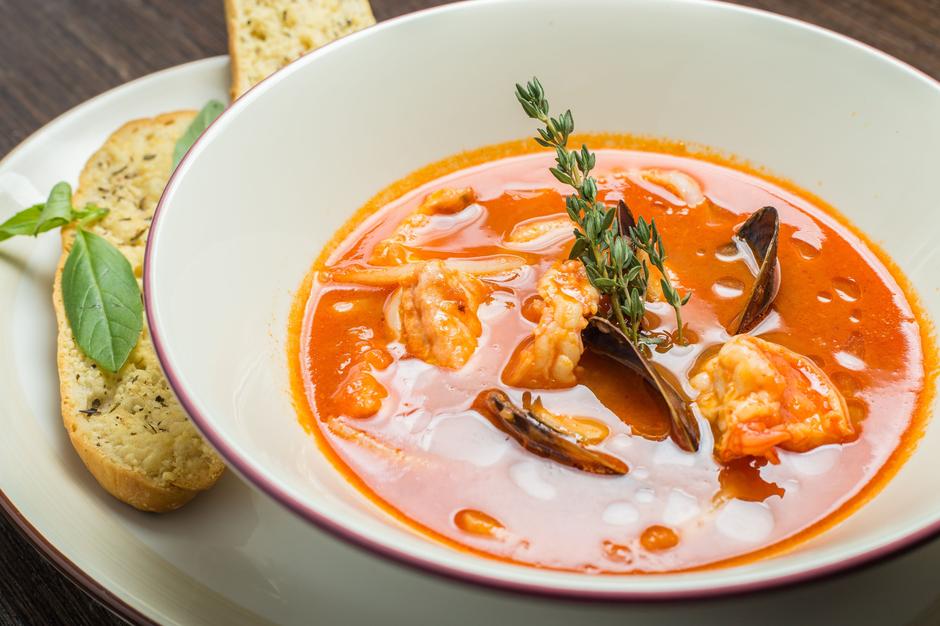 5. Buzara
"On buzara" can be prepared various seafood - shrimp, mussels and others. It is characterized by simplicity of preparation which preserves the fullness of taste. The basic idea is to fry garlic and seafood in homemade olive oil, pour good white wine over everything, lightly season and simmer briefly. This dish is truly finger- licking but literally, you will have to use your fingers when consuming this dish.
6. Grilled lamb on a spit
There is almost no family or business celebration where grilled lamb on a spit is not served. It is unavoidable for Christmas and Easter, and gladly seen at Sunday lunch. The fact that lamb is a meat that is among the tastiest and best types of meat, and in addition to having a high nutritional value and optimal amount of minerals and vitamins, has distinctive and tempting taste and smell, and specific structure. The most important thing for a lamb on a spit is that it has to be fresh. As a method of preparation, the skewer makes the best of lamb meat, which becomes juicy, fragrant and sweet by light roasting over dry beech wood, on the open air, which makes the skin golden and crispy.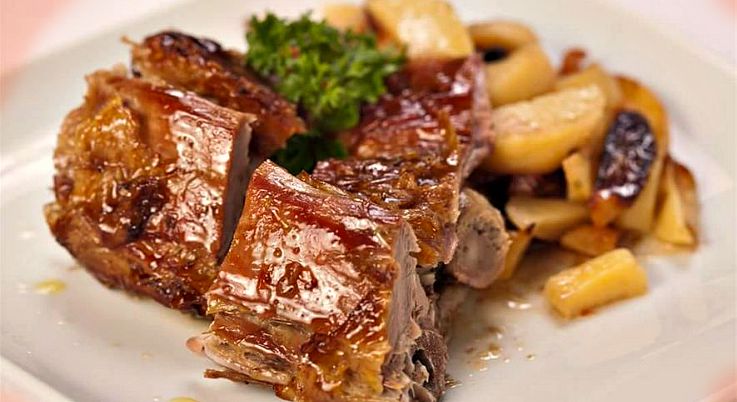 Bon appétit!
your ZadarVillas team