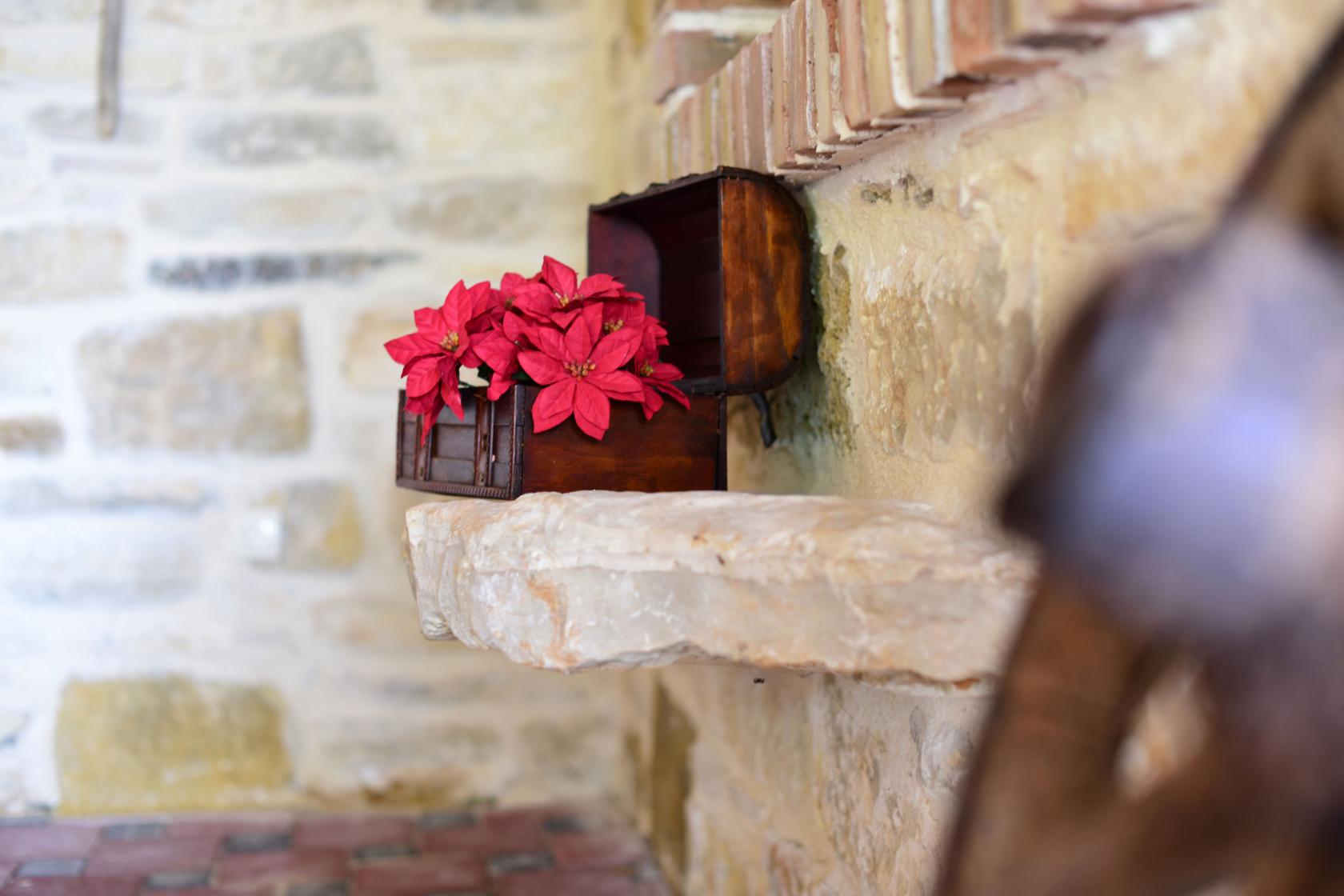 Discover the charm of a Dalmatian village lifestyle, come to one of our rural villas and experience the magic of rural life on the Mediterranean. Enjoy the tradition and natural beauty of the Dalmatian inland, come taste the flavors of delicacies of many rural households, experience adrenaline rush of horseback riding and forget about the rushed pace of hectic city crowds. Enjoy the precious moments of ancient times passed, visit one of our country villas and enjoy in Dalmatian tradition.
You can contact us with confidence and tell us your wishes because we offer you a risk-free vacation, free cancellation 30 days before check in and are 24/7 at your disposal. We would like to present you few country villas that will surely amaze you.
Welcome to villa Dandelion in Nadin!
Small village called Nadin is placed just 25 km from Zadar. Far away from big traffic and noise You will enjoy in one of the most ecologic places in Croatia. The nocturnal sounds of the countryside, waking up with the singing of birds, resting by the pool and walking throughout the landscape will nourish your body and soul.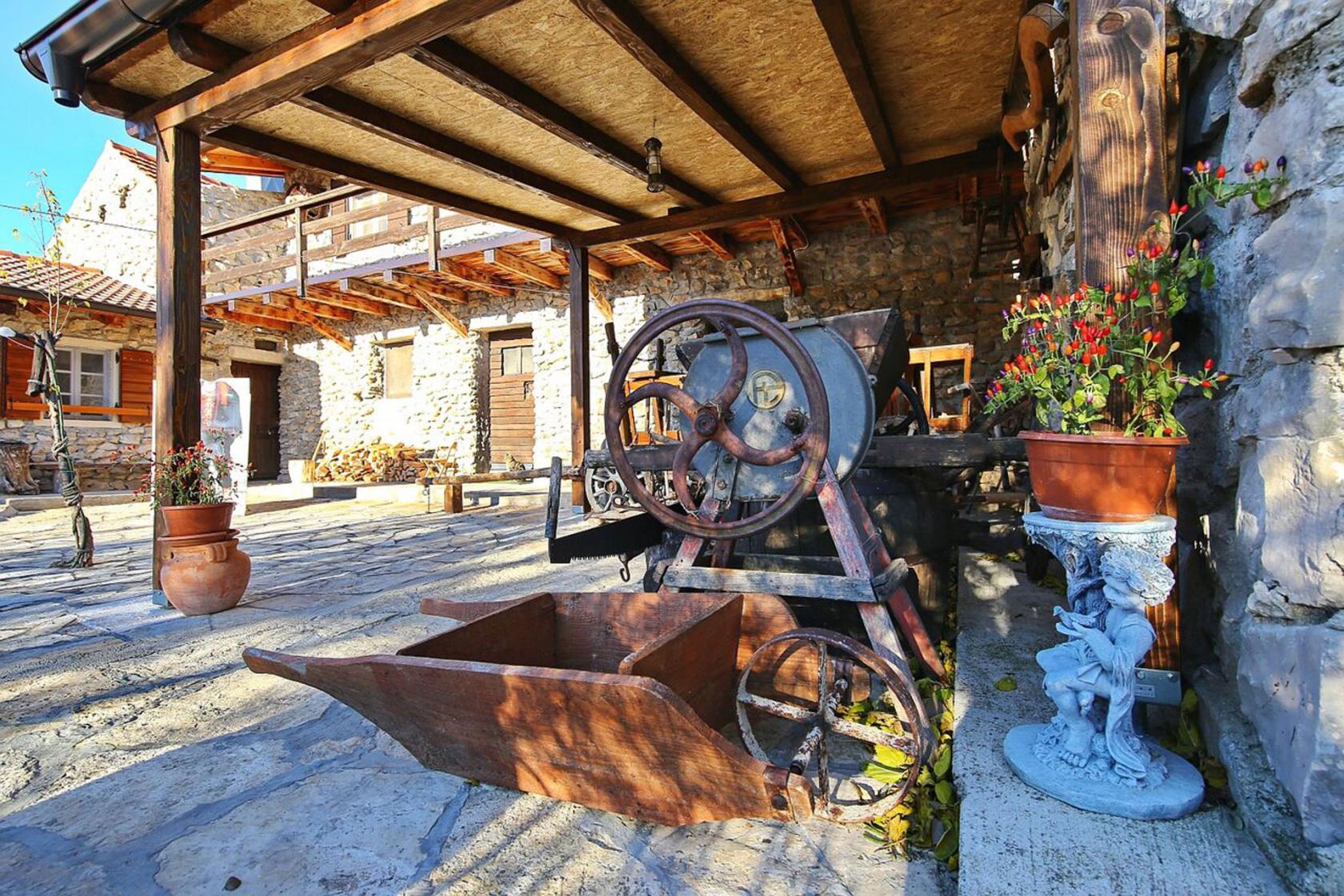 Exterior of the villa is more than spacious. In a large garden with olive trees is placed a big swimming pool, a trampoline and a barbecue. From the balcony of the house there is a spectacular panoramic view of vineyards and fields. Interior is divided into three residential units. One residential unit is located on the ground floor, while the remaining two units are upstairs. There are 3 separate apartments, ideal for three families or a group of friends who come together on vacation. There is special addition to this villa- a little rustically museum, with wooden beams exposed on the ceiling and folk costumes, traditional bedding and furniture, old tools and weapons exposed on the walls.
As an indispensable symbol of the villa is a traditional fireplace which offers pleasant atmosphere and the cuisine of our grandmothers. There is a summer kitchen and a big dining area in the tavern. The wealth of the family comes from its own products and traditional preparation of local dishes from old recipes of our family and region.
For you we are very happy to prepare a well-known beef and lamb "pod pekom" or under ashes, smoked ham, bacon, homemade cheese, doughnuts, homemade bread and prisnac(cake). Prisnac is prepared by our diligent housewife for big celebrations.
Villa also offers billiards, table football and darts. Come and enjoy in this rustically haven on earth.
Visit our villa Smilje in Slivnica!
Villa Smilje is located in village Slivnica, a small village by the sea with beautiful beaches overlooking Velebit. This charming rustic pet friendly villa was built with an extensive use of stone and wood.
It has 4 bedrooms, 3 bathrooms and can accommodate up to 10 people. The main accent is on outdoor space dominated by the pool and a pool house equipped with barbecue, dining area, and table tennis. On its own enclosed garden with a lovely lawn the guests can enjoy a number of Mediterranean aromatic plants and numerous floral species. For your kid's entertainment, there is a small playground. At the guest's disposal there is also a private pool with a lot of sun loungers. It embraces nature-inspired textures, simple and earthy colors, and ultimately an unpretentious, organic warmth. You will feel the touch of Mediterranean life like it was many years ago.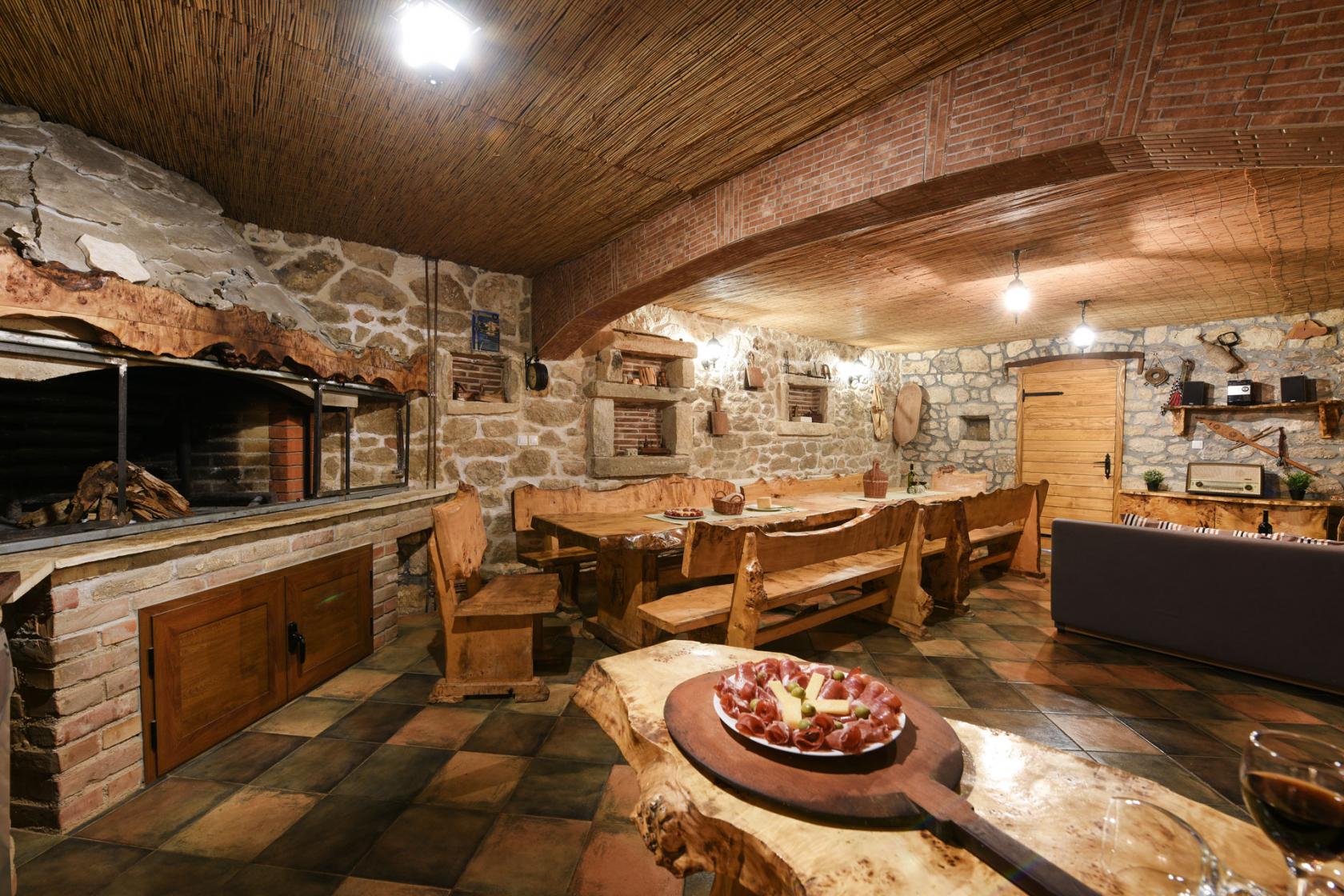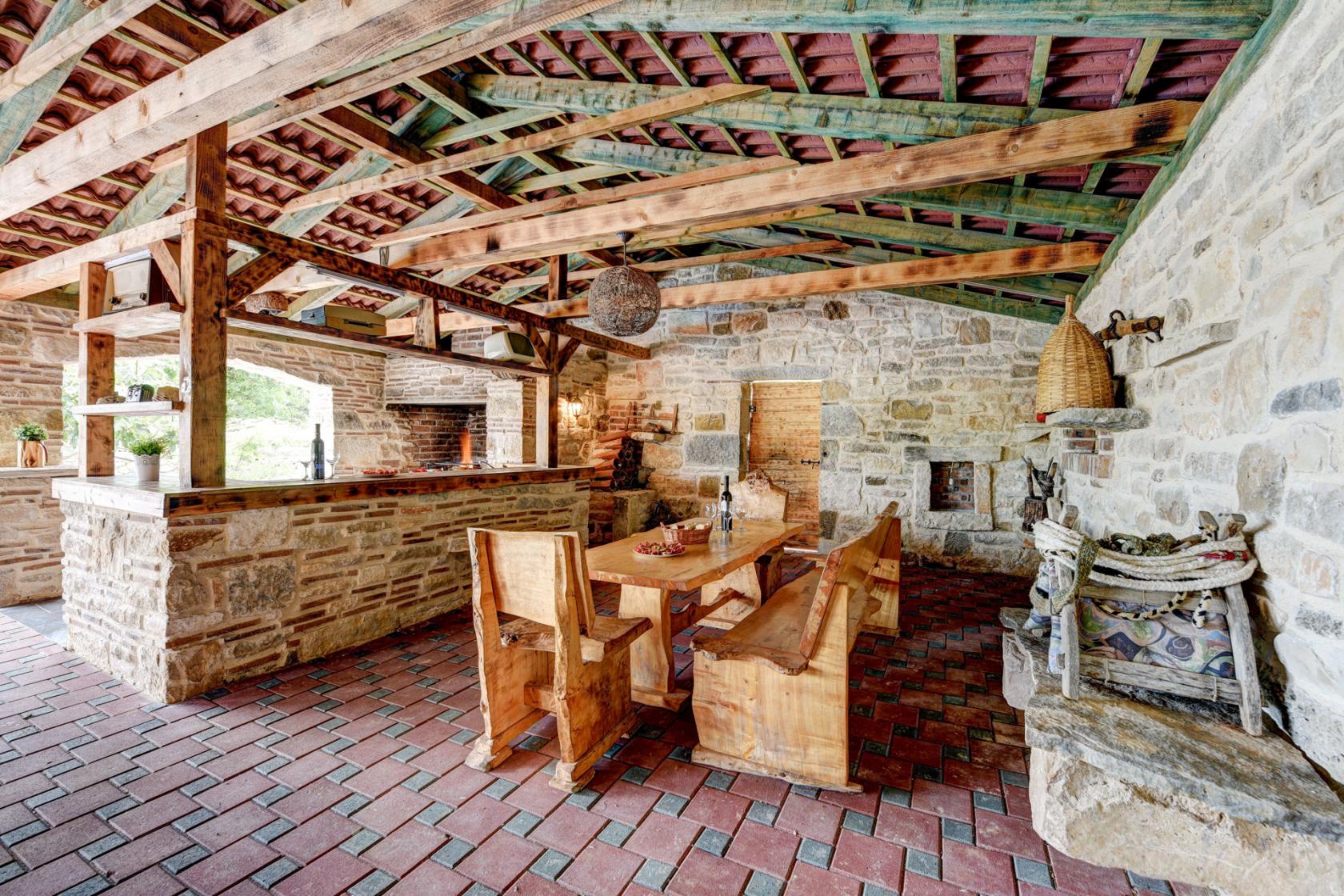 Visit our villa Krasa in Suknovci!
Villa Krasa is a pet friendly villa situated in a peaceful village called Suknovci. It is only 30 kilometers far from the ancient town of Sibenik and 25 kilometers from the riverside of National park Krka. Newly renovated traditional stone villa (build in 1938.) is located in a relaxing rural environment offering its guests a stress- free vacation. Decorated in rustic style this authentic stone house can accommodate up to 8 people. Outside area offers newly built swimming pool and barbecue with covered dining area. Villa is very cozy and gives a sensation of a homely warmth. If you're looking for the place to escape everyday life this place is ideal. Few kilometers from the property is Brljan waterfall which is part of National park Krka.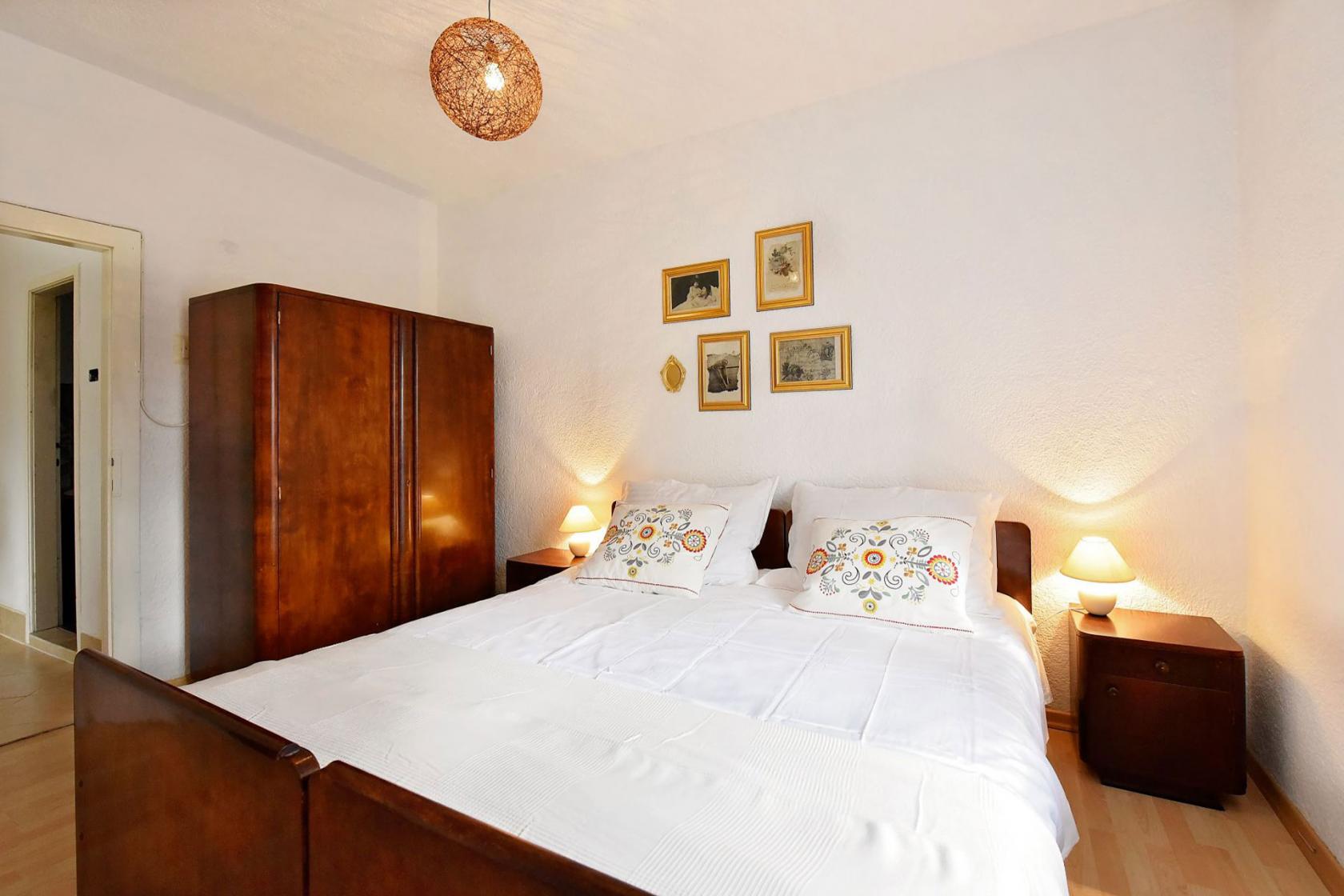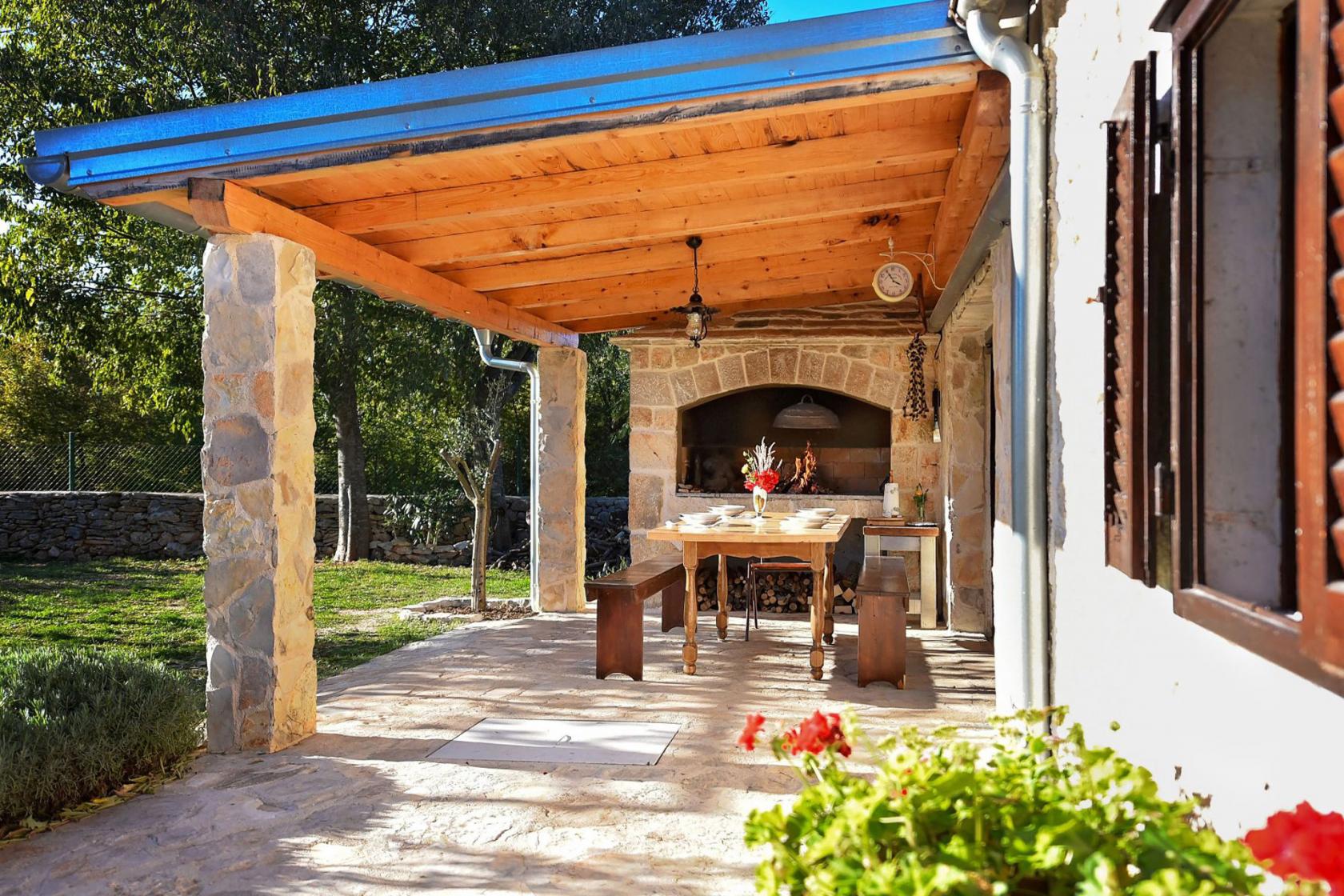 Best regards,
your ZadarVillas team