Welcome to Croatia. Welcome to Zadar County. A region enriched with beautiful beaches, with hundred islands and islets, attractive coastal little towns and inland rural villages. Whether you are on a holiday with your family and children or with friends, the Zadar region offers beautiful sandy beaches that you must definitely visit.
Beach Ljubač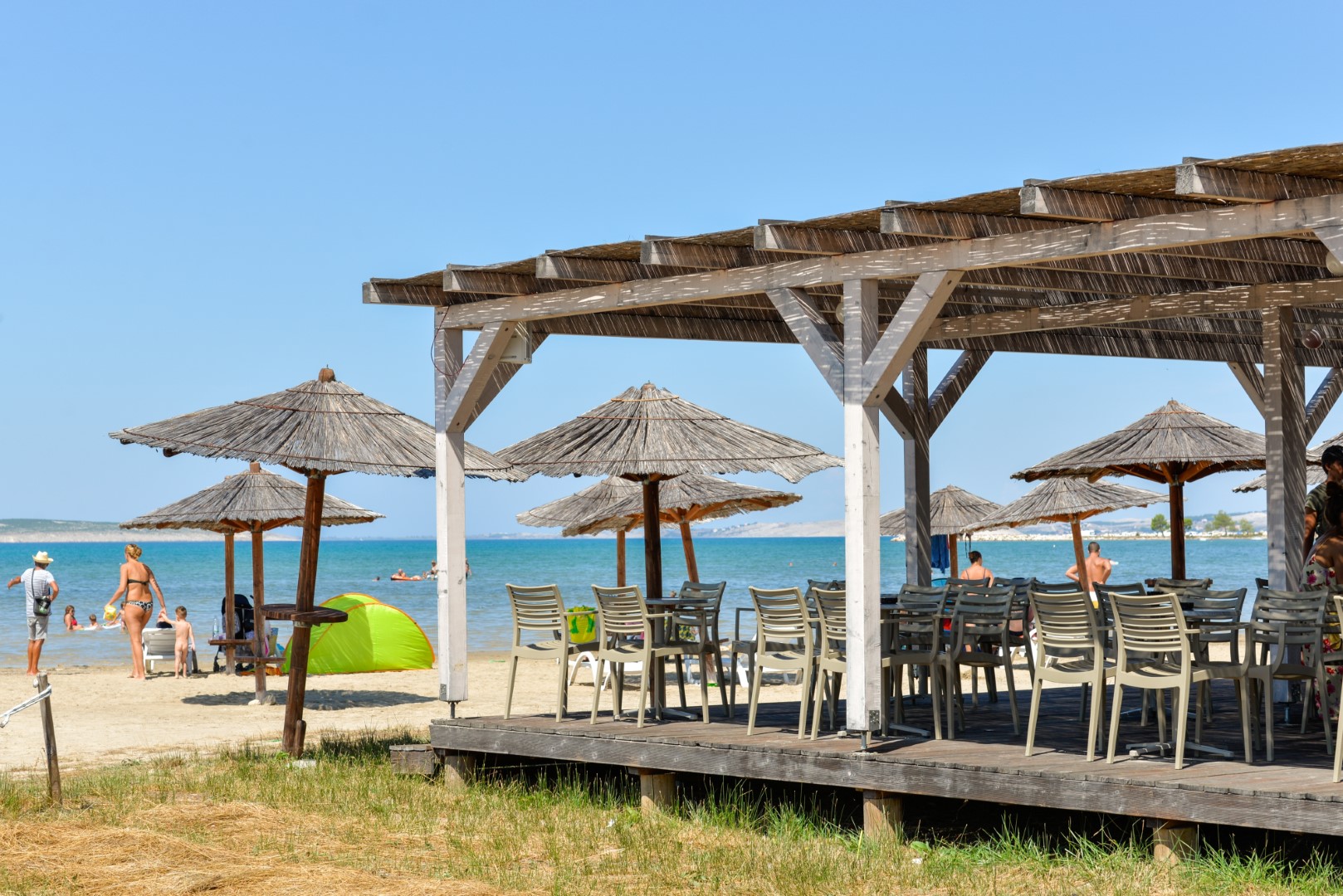 Ljubač is a small place located in the southern part of the municipality of Ražanac. This attractive sandy beach offers everything you need to enjoy. It can be reached by car and you can park right next to the beach, on foot or by boat. The first part of the beach is for people while the second part is for dogs. It is ideal for families with small children because the sandy shore stretches straight into the sea and you have to walk on the shallows for a long time to get to the deep part of the sea. Great for all those who have babies and toddlers, because you can let them play undisturbed on the beach without worrying that something bad could happen. There are deck chairs and parasols which are free in the pre and post-season and are paid during the peak of season. It also has a volleyball net so you are free to play tournaments. A small café is located directly on the beach where you can have a coffee, a refreshing drink or ice cream.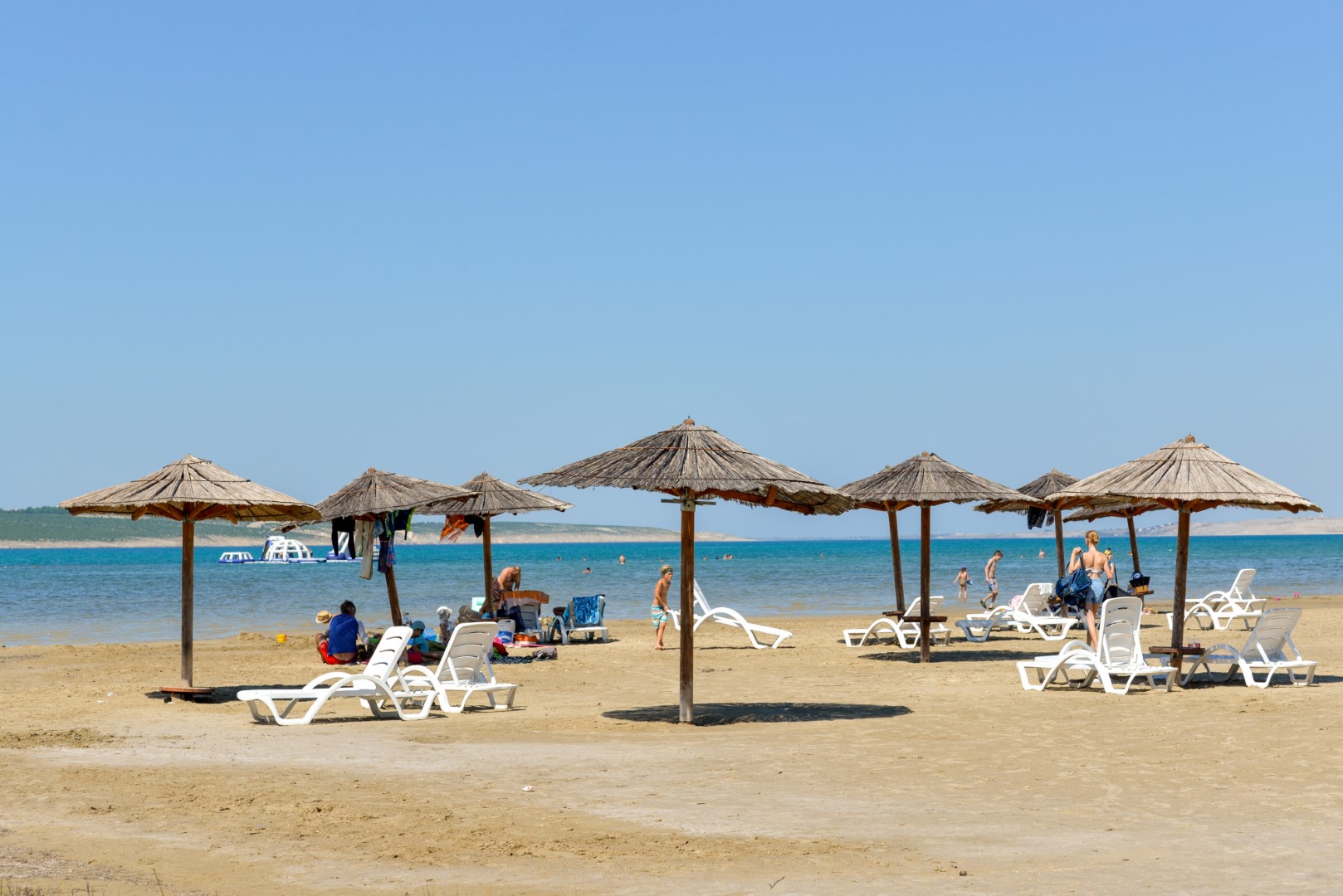 Beach Ričina
Above the town of Vrsi near Nin is a small but beautiful beach Ričina. The beach is sheltered by a small cove and is preserved in its original form with only a few deck chairs and palm-shaped parasols. There is also a small café where you can find refreshments in drinks or ice cream, and rent deck chairs. The beach is ideal for families with small children because children can make sand towers and the sea is very shallow. Parking is located directly next to the beach and the only flaw is that since the beach is very small, in the heart of the season can be very crowded. In addition, young people love it very much because sometimes parties are organized here and you can enjoy in some tasty cocktails.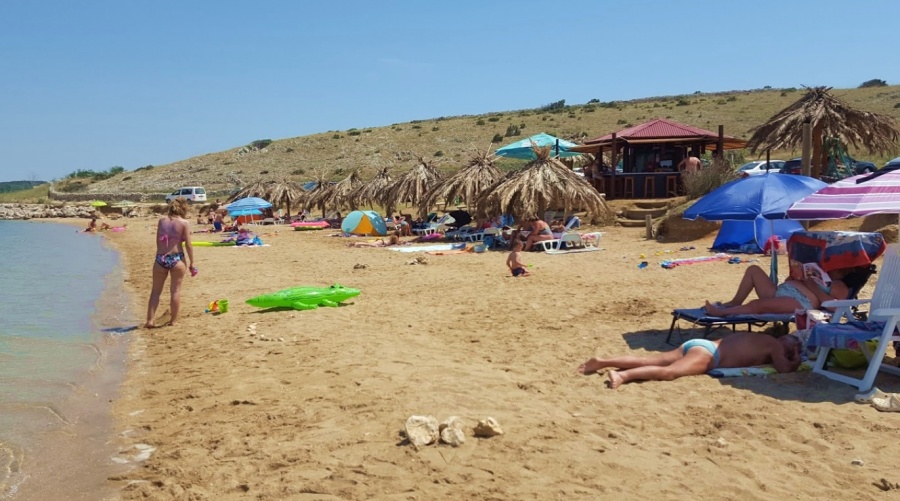 Beach Ždrijac
This beautiful sandy beach is located in Nin, perfect for families with small childrent, for lovers of adrenaline sports, especially kiteboarding and kitesurfing. It has a gentle entrance to the sea and is equipped with unified beach facilities like beautiful wooden paths, wooden changing areas, umbrellas, deck chairs, beach bar and children's playground. Kiteboarding school is also availble here and you can rent kites and have fun with them on the beach.
Beach Ždrijac is one very interesting beach on our beautiful coast. The sea is of course very shallow. A large wooden promenade stretches across most of the beach and we recommend walking along it in the evening before sunset. The famous "Festival of sand-magic that arises and disappears" is held on this beach. Famous sculptors take part in this festival, helping children and all those interested in building Nin buildings, churches or their own fictional sand towers.
Have a pleasant stay!
your Zadar Villas team