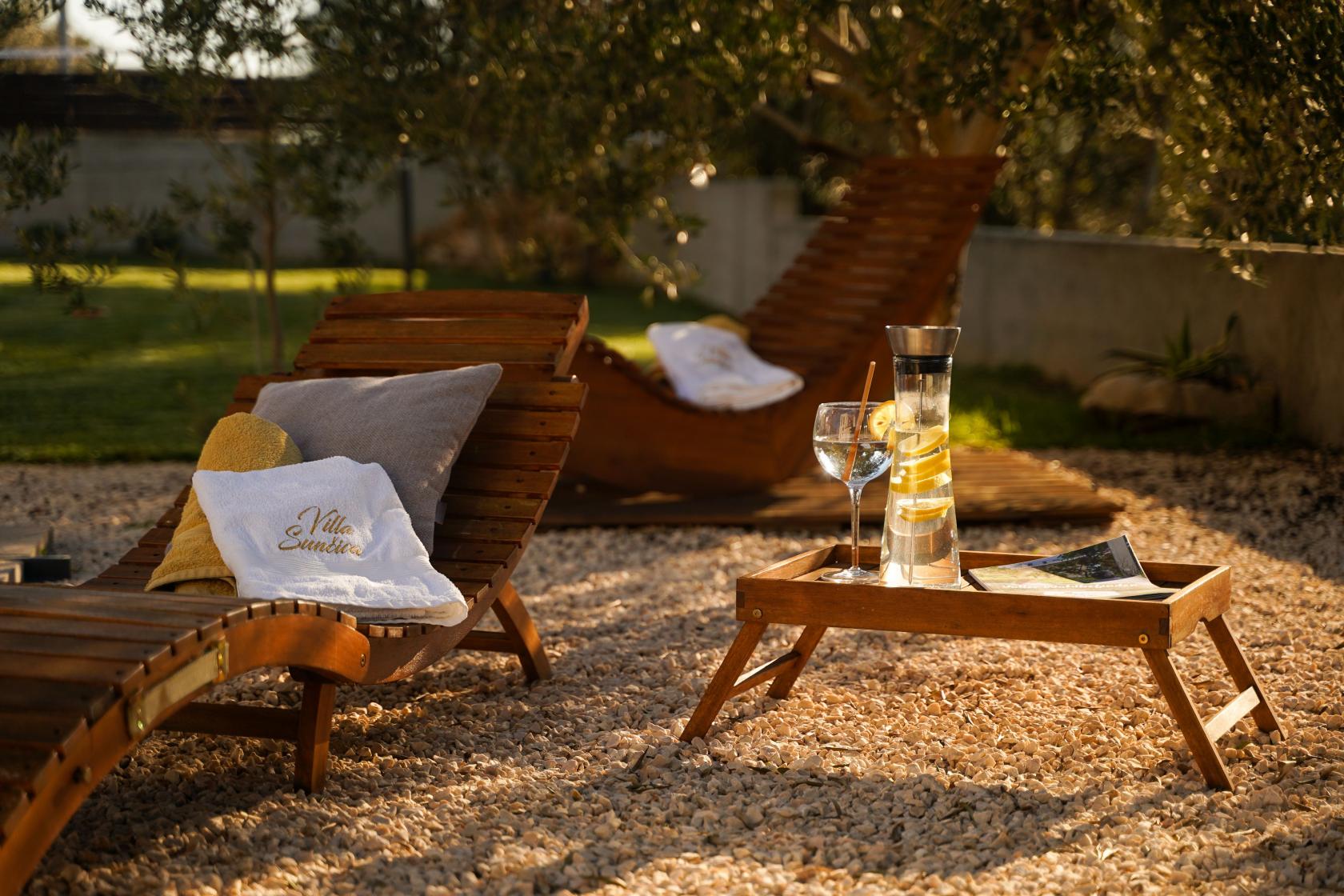 The holiday season is ideal for planning your future summer vacation. It is a time when we spend more time with family and friends, have more free time and time to relax. If you are planning a spring or summer getaway now is the ideal time to reserve your dates. Whether you are going with family or a group of friends, today we will introduce you to three new luxury villas and we are sure that you are going to find something for yourself. We are pretty sure of one thing and that is that these villas will certainly not lack luxury!
This beautiful luxury villa is located in Zadar, only 2.5 km from the beach and 4 km from the center. Zadar region has a truly amazing geographical position, located in the center of the East Adriatic and surrounded by stunning nature of great variety. With its Roman ruins, art installations, and white-sand beach, Zadar is one of the most unique resorts along Croatia's Dalmatian coast, where travelers come to feast on seafood, watch dreamy sunsets, and sip cocktails at ocean-side bars.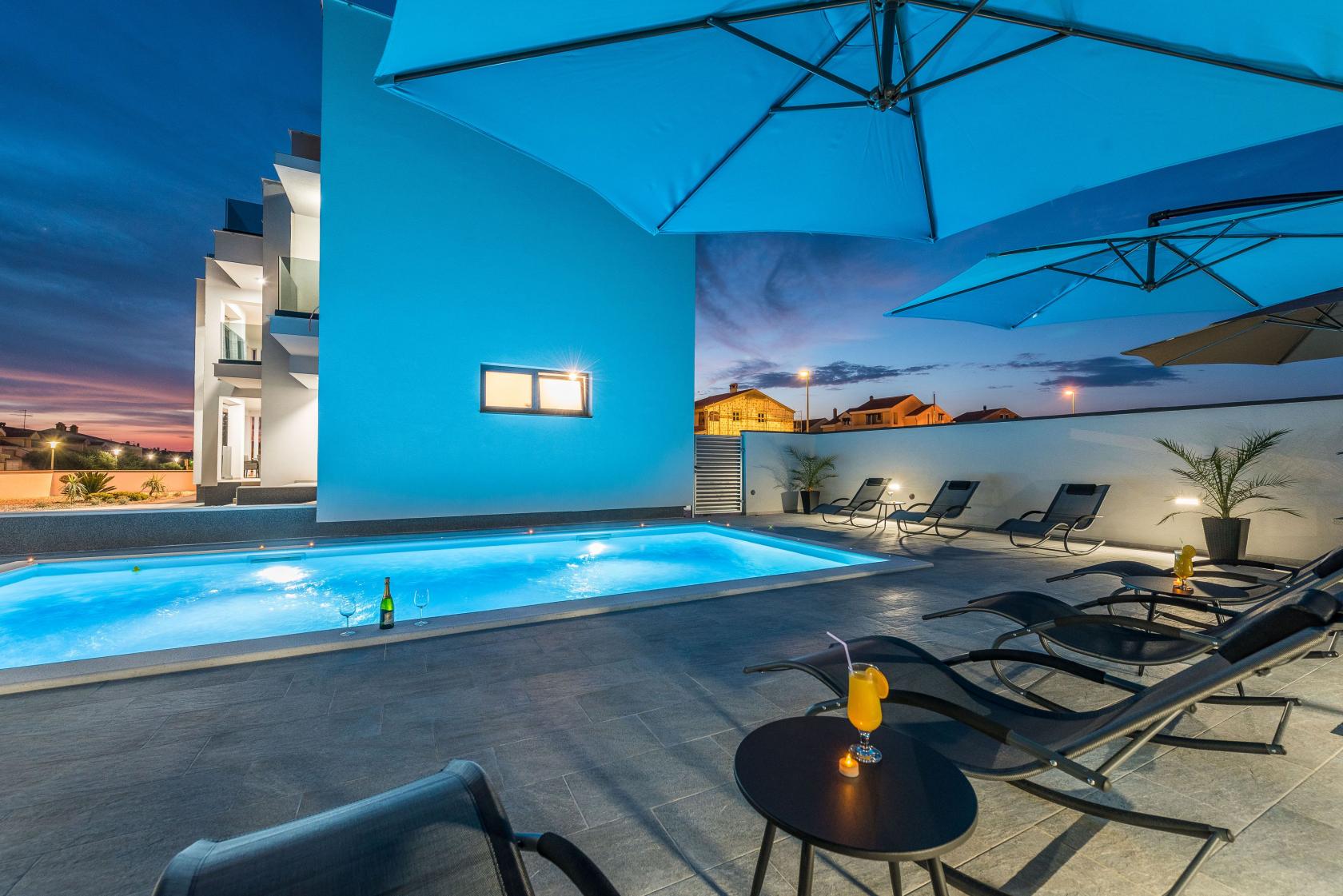 Villa Nika with its cutting edge architecture will amaze you at first sight. Villa offers 6 bedrooms, 4 bathrooms, 3 separate toilets and is ideal for larger groups. On the ground floor you will find a beautiful open kitchen with dining room and living room, and a terrace with dining area. Whole villa is surrounded by a wall and offers complete privacy. In the yard you will find a private pool surrounded by sun loungers and a space for drinking morning coffee. On the roof awaits you another surprise, Jacuzzi on a terrace for enjoying the beautiful sunsets. For entertainment there are table tennis, table football, board games and a gym.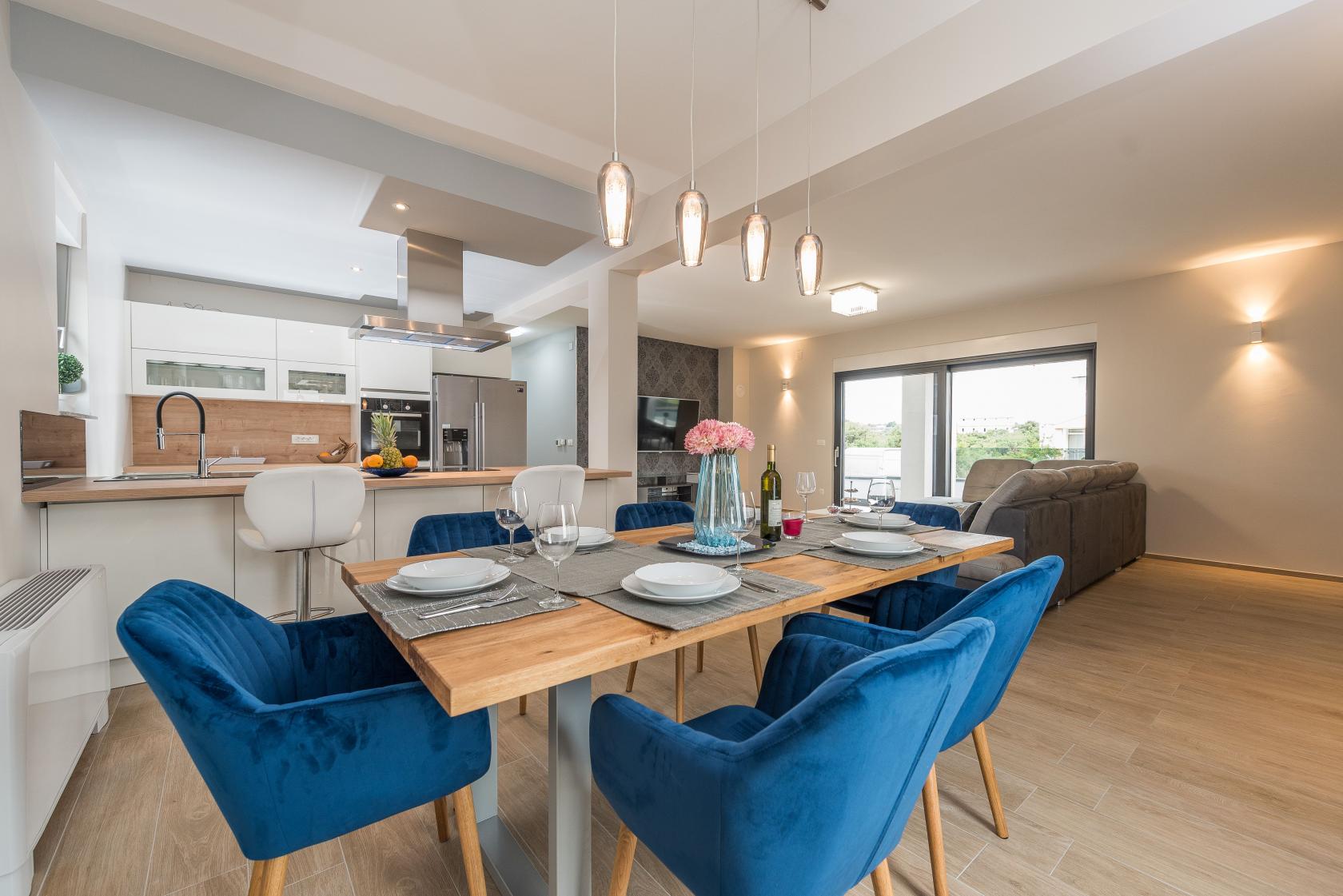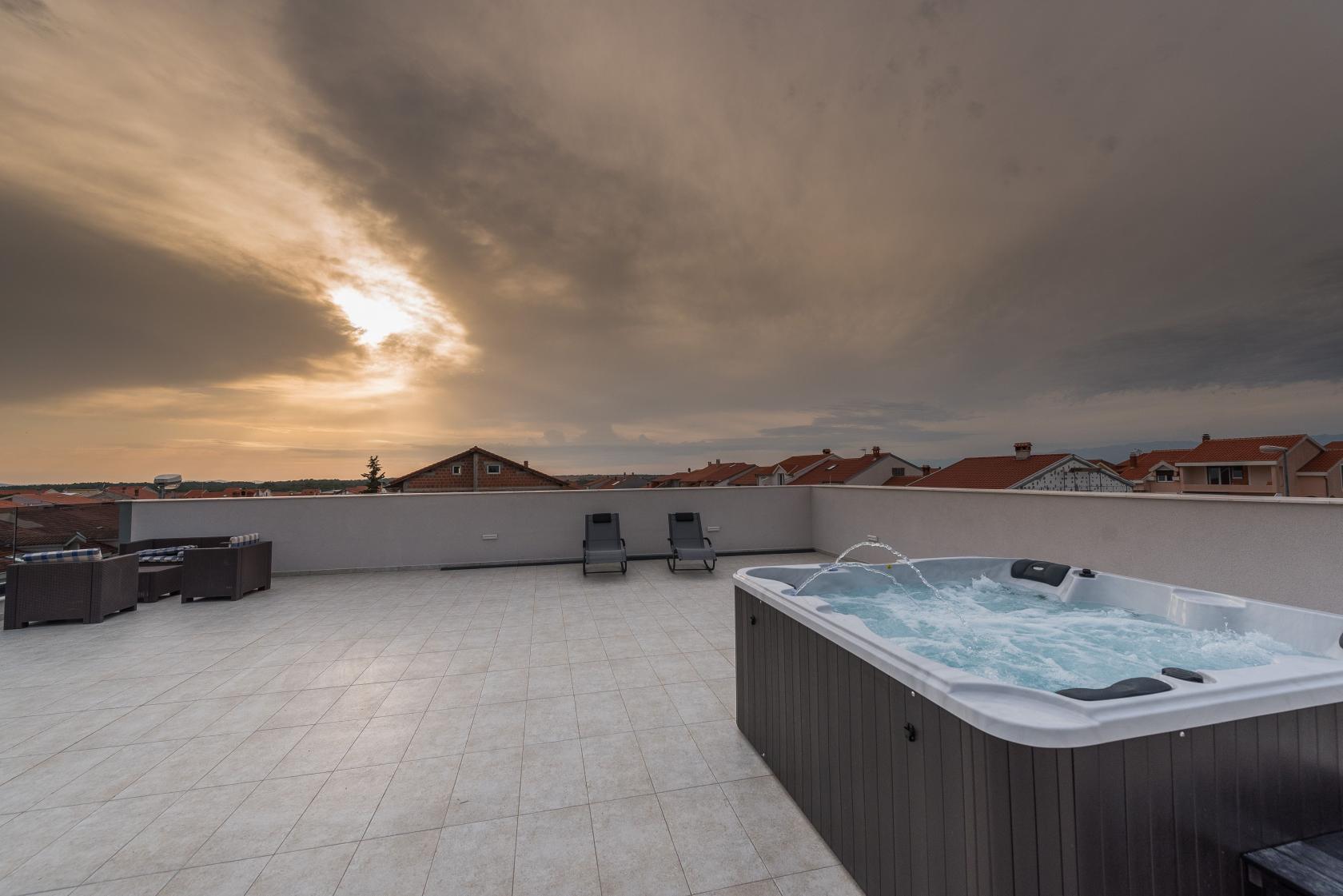 Another beautiful gem awaits us in Sukošan near Zadar. Its long indented coast from the beautiful bay "Zlatna luka" in which the marina Dalmacija is located to the natural complex Tustice is adorned with beautiful beaches and numerous intimate bays. The beauty of the sea and the beach, luxury accommodation, hospitable hosts with a rich cultural and entertainment program have been attracting many domestic and foreign tourists and boaters for decades.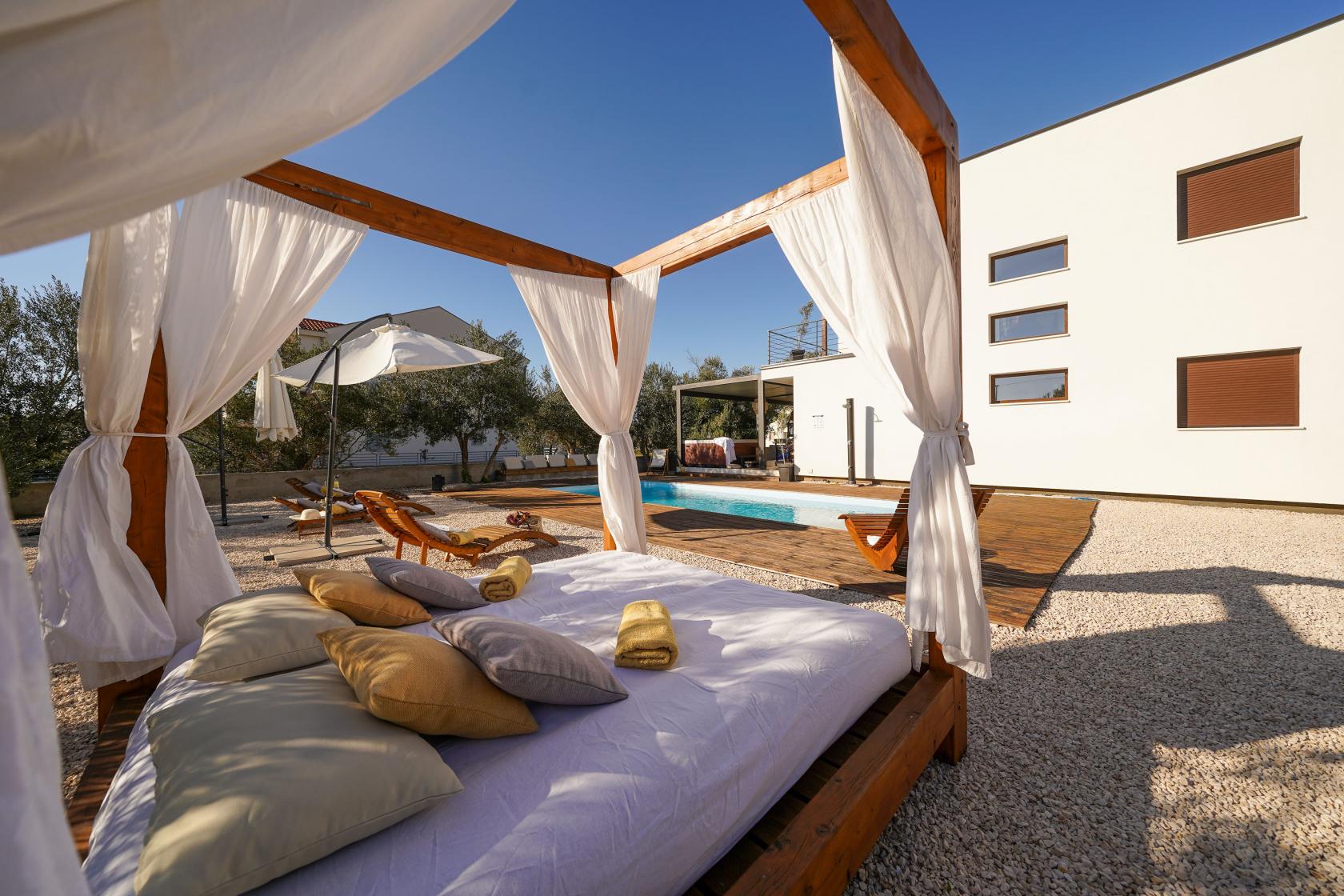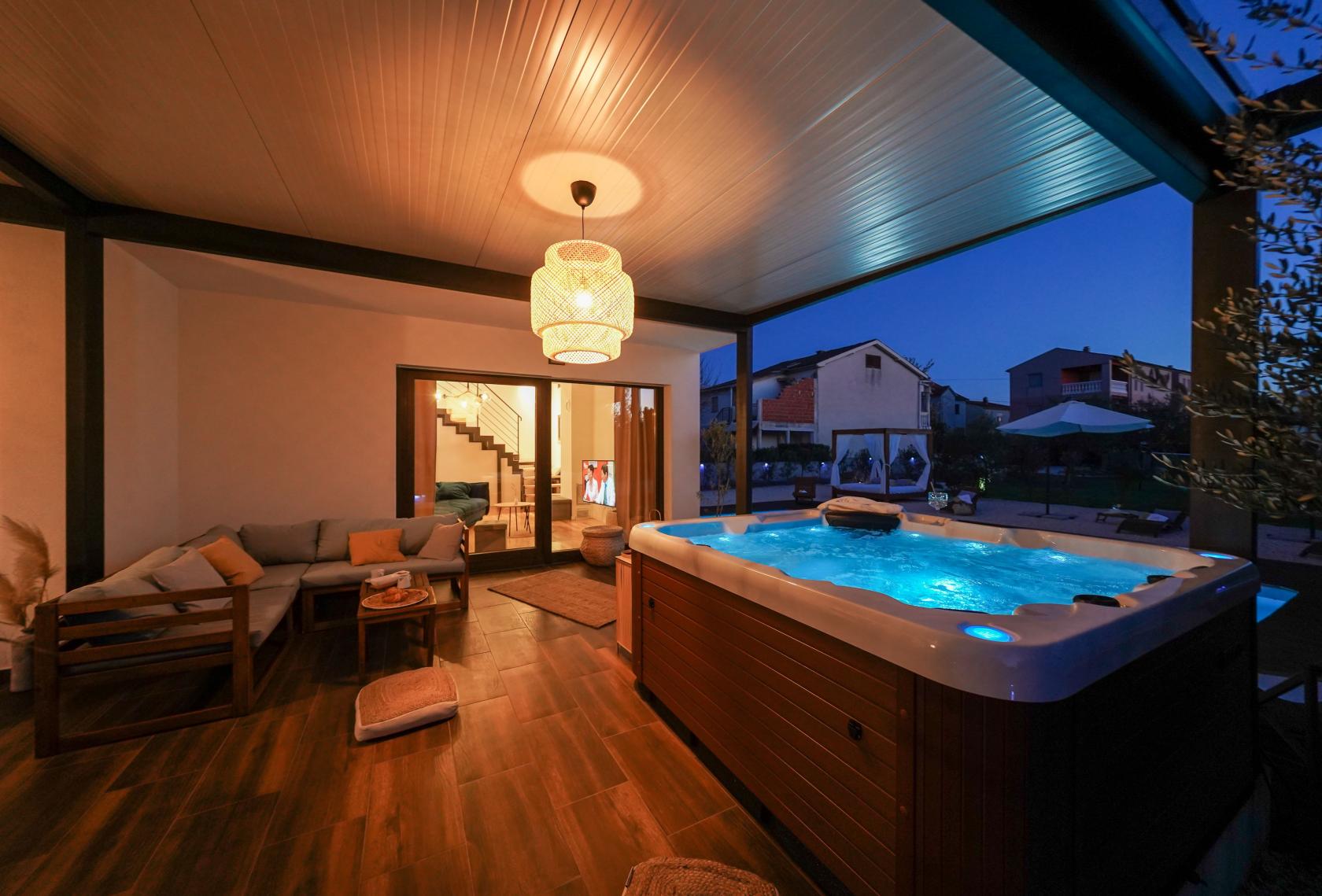 Villa Sunčica will delight you with its beautiful furnishings and the fact that it is located only 250 m from the sea. It has 4 rooms, 3 bathrooms and can accommodate 6 adults + 2 children. The ground floor has a kitchen, a dining room, a living room and a children's room with a bathroom and a separate toilet. On the upper floor awaits you 3 more luxury rooms, 2 bathrooms and a balcony to enjoy the beautiful sea view.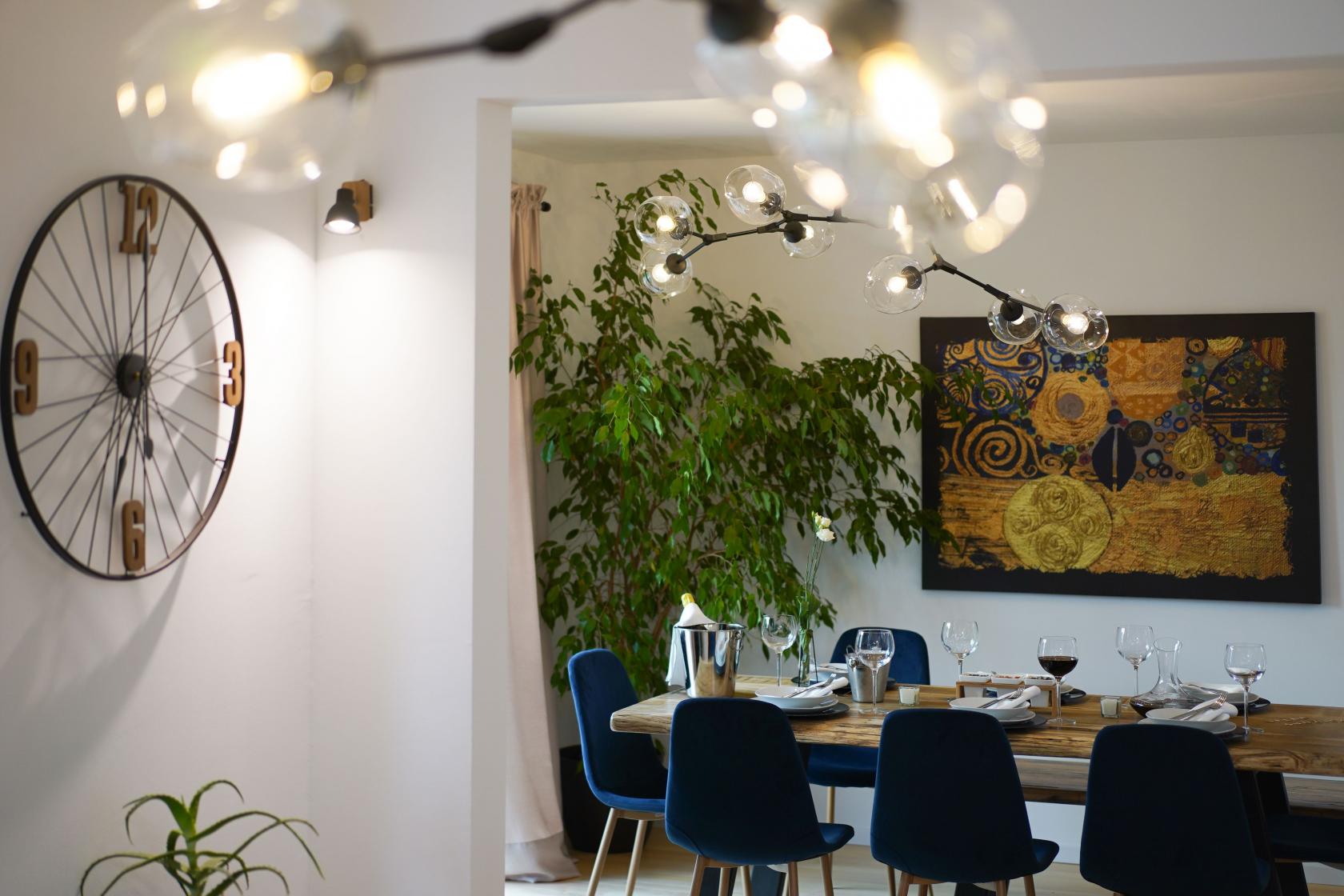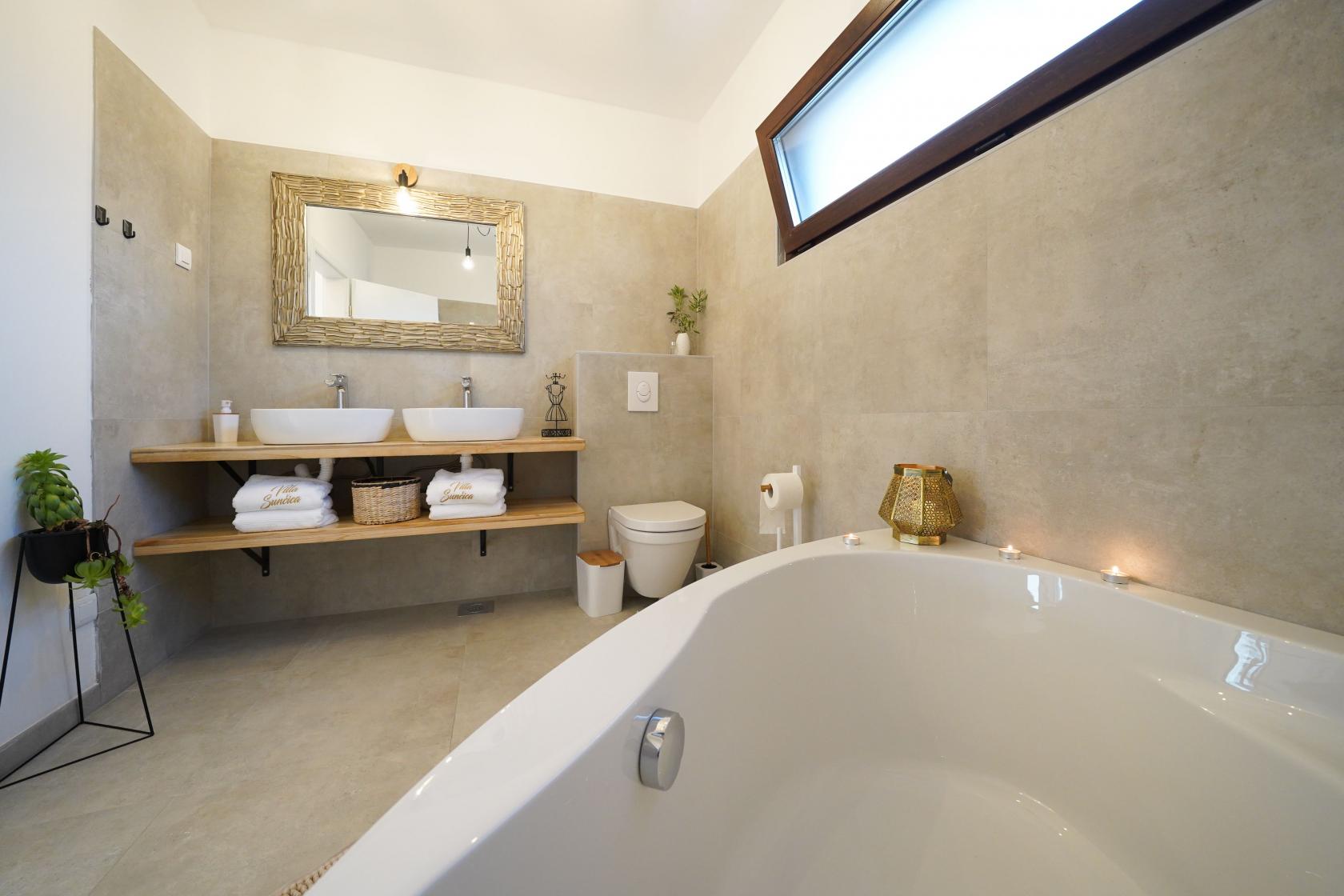 The outdoor space is perfect for relaxation. The courtyard is dominated by a private pool surrounded by sun loungers and a sun bed. There is a terrace with an outdoor jacuzzi and a space for dining and drinking morning coffee. The villa also offers a children's playground, a badminton court and a barbecue.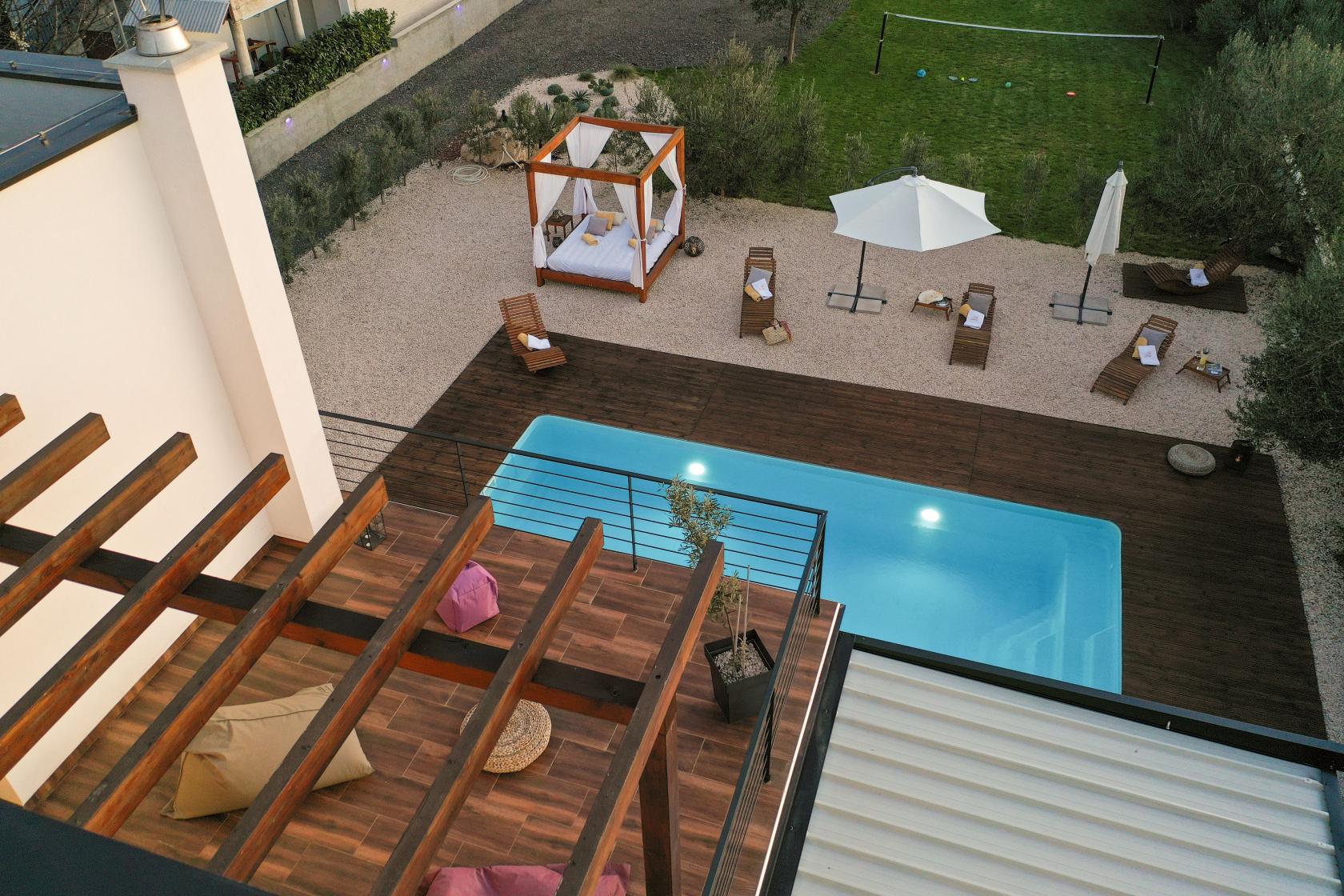 A real island mansion is located in Kukljica, on the island of Ugljan in the immediate vicinity of the sea. The island of Ugljan is one of the most visited Croatian islands due to its very good connection with Zadar. It has been associated with the sea, seafaring and fishing for generations, and 2000 years of tradition in olive growing have left hundreds of thousands of olive trees on this island. Kukljica is one of the most famous tourist and fishing places on the island.
Villa Tatijana is located only 30 m from the beach and is an ideal place for a relaxing holiday with family or friends. On its own enclosed garden with a lovely lawn the guests can enjoy a number of Mediterranean aromatic plants and numerous floral species. The outdoor area is dominated by a swimming pool surrounded by sun loungers and a terrace with an outdoor dining area. There is also a barbecue to prepare traditional Mediterranean specialties. Behind the villa there is another space for relaxing and drinking coffee covered with a pergola. The villa has 4 bedrooms, 2 bathrooms and can accommodate up to 8 people. The large living room and kitchen will delight you with its decoration and indoor fireplace for cool spring evenings. For leisure, the villa offers table tennis and darts. The whole house is air conditioned.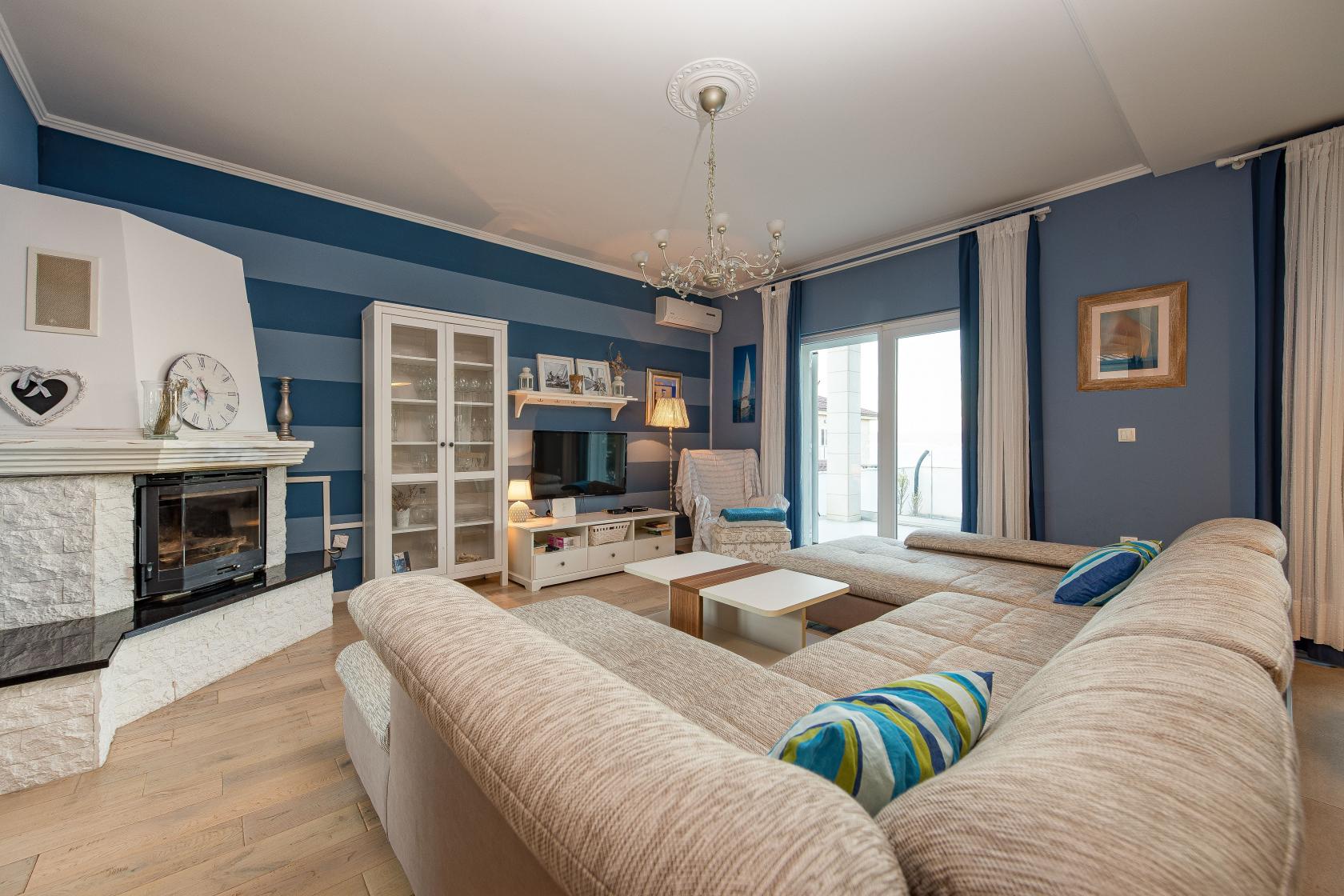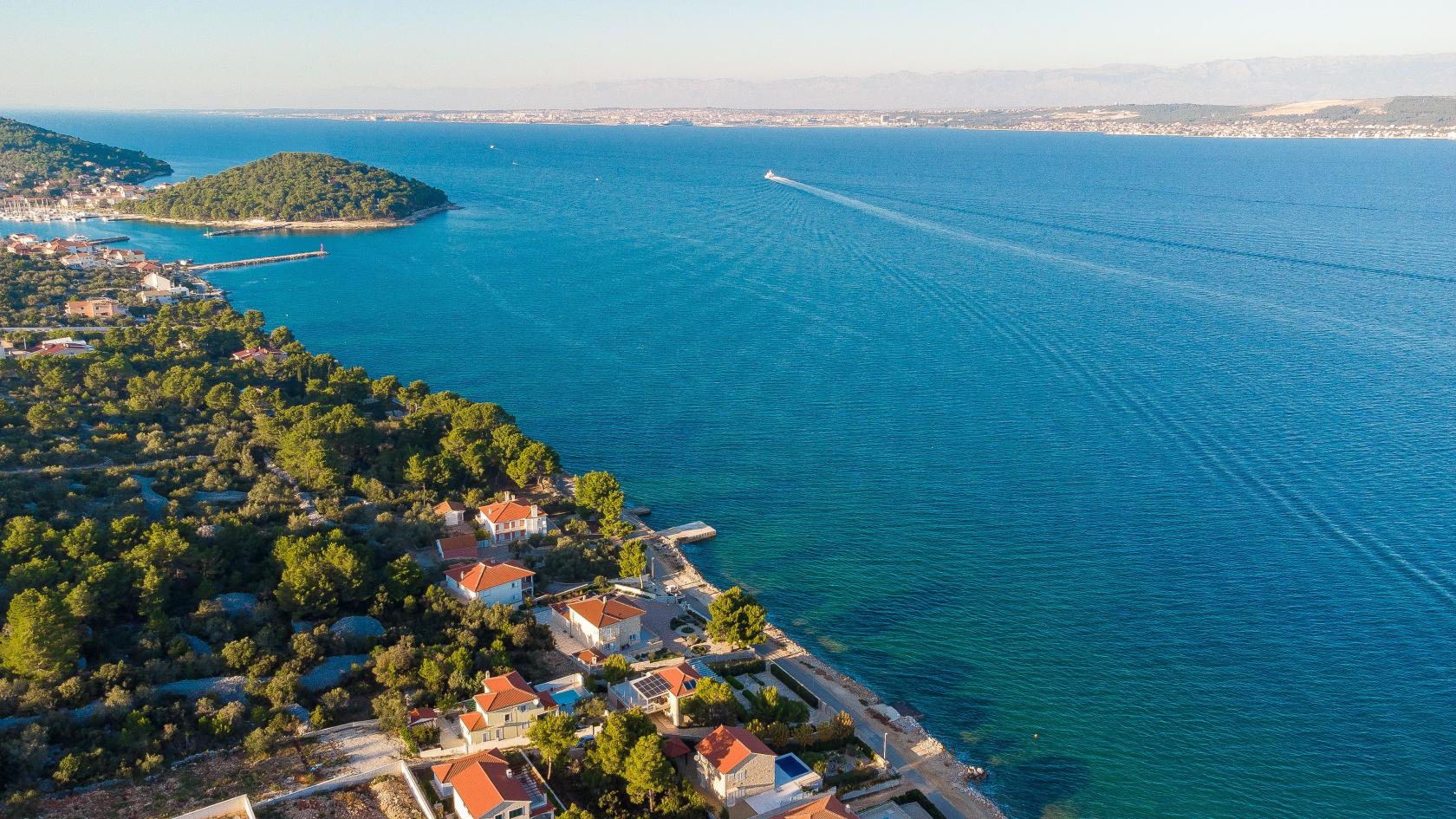 If you have any furthe questions you can contact us any time!
Your Zadar Villas team