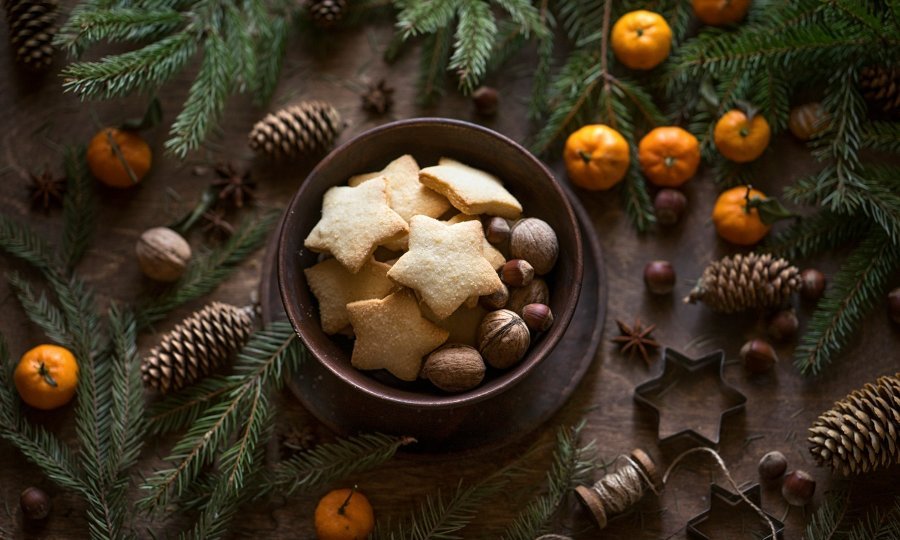 The most wonderful time of the year is approaching, a time of peace, love, family gatherings at the holiday table and traditional gastronomic specialties. Family and delicious food are exactly what makes the holidays so special. Not to mention hanging out with friends on Christmas Advent sipping mulled wine and eating fritters. We will introduce you to traditional holiday food and if you happen to be in Dalmatia at that time, here are some treats that are waiting for you.
According to tradition, on Christmas Eve, the day before Christmas, we don't eat meat, just fish. Lunch / dinner on Christmas Eve is fasting, but everything is compensated on Christmas when you enjoy in meat specialties, not to mention desserts. We always get a few pounds more for those days and how could we not with all those aromas and tastes that surround us.
Christmas Eve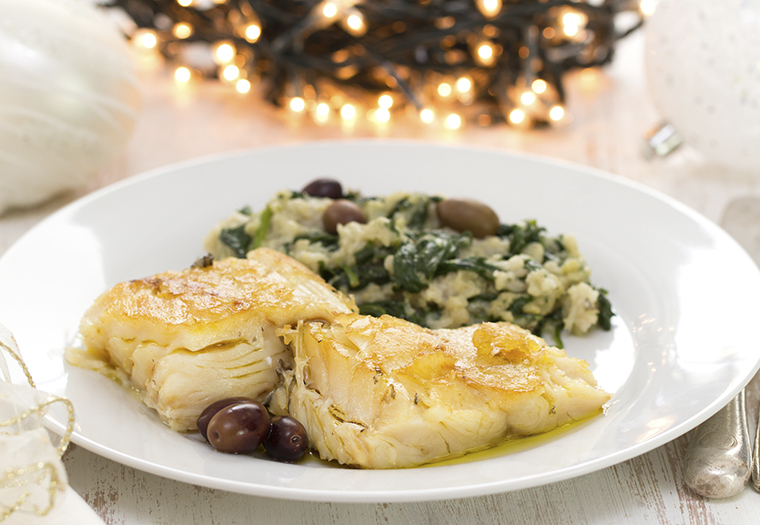 On Christmas Eve, old customs are cherished in many parts of our country so fish, most often cod is traditionally prepared. It is interesting how cod was found as an unavoidable dish of Dalmatian cuisine on Christmas Eve. The maritime tradition, which is characteristic of Mediterranean countries, was introduced to all tables by cod, as a symbol of prosperity. For example, cod in various ways is a traditional dish in Portugal and is not hunted in national waters. It is the same with Dalmatia, where imported cod is obligatorily prepared on Christmas Eve, usually `on white 'with the addition of wine, spices and potatoes. Dalmatians will make "cod on olive oil", cooked on white and with potatoes and richly seasoned with olive oil, garlic and finely chopped parsley. For individuals who are not fans of cod, another fish is prepared, most often stuffed or fried squid.
In Dalmatia, fritters are still made like long time ago, which are mixed in many places after dinner on Christmas Eve. Fritters on Christmas Eve have been part of the menu for a long time. These desserts are certainly a sweet childhood memory of almost every one of us, and although they are easy to make we rarely see them on the table. Indeed, on only special days, mostly for Christmas Eve and Good Friday, every house smells of fritters.
Christmas day
In Dalmatia, pašticada and roasted turkey are mostly often prepared for Christmas lunch. Ecxept those tasty dishes, you can also find brudet on the Christmas menu. There are several original recipes for pašticada, but it is essentially meat topped with pasta sauce, while brudet is a dish of cooked sea fish with spices, which is served with polenta. Warm side dishes with roast are most often potatoes.
French salad, prosciutto, cheeses, salami are served as an appetizer. Then comes home made soup, pašticada or some roast meat. A good piece of lamb and even veal is often found on the holiday table of Dalmatians. Pašticada is a stewed beef dish cooked in special sauce, popular in Croatia. It is often called Dalmatinska pašticada because it originates in Dalmatia. It requires long and meticulous preparation: first, the meat is pierced and stuffed with garlic, cloves, carrot and bacon, then salted and marinated in vinegar overnight. It is usually served with gnocchi or homemade pasta.
How about something sweet?
Christmas desserts are divided into two types: dry and cream cakes. The practice is to bake dry cakes sooner because they can be eaten longer, while housewives pay attention to creamy desserts just before Christmas. Dry desserts include various tea cookies, nuts, rolls and similar cakes, while in the second type of cake, mađarice, chocolate cubes or honey pie are prepared. In addition to the already mentioned fritters, kroštule are also popular in dalmatia, which are like crispy donuts.
For Christmas, sweets from all regions are being prepared in Dalmatia as well as in the whole country. There are no rules. Makovnjača, orahnjača, vanilin kiflice can also be found on the holiday table. And as for tradition, what can be more traditional than rožata?
Can't wait for Christmas, and you?!
ZadarVillas team