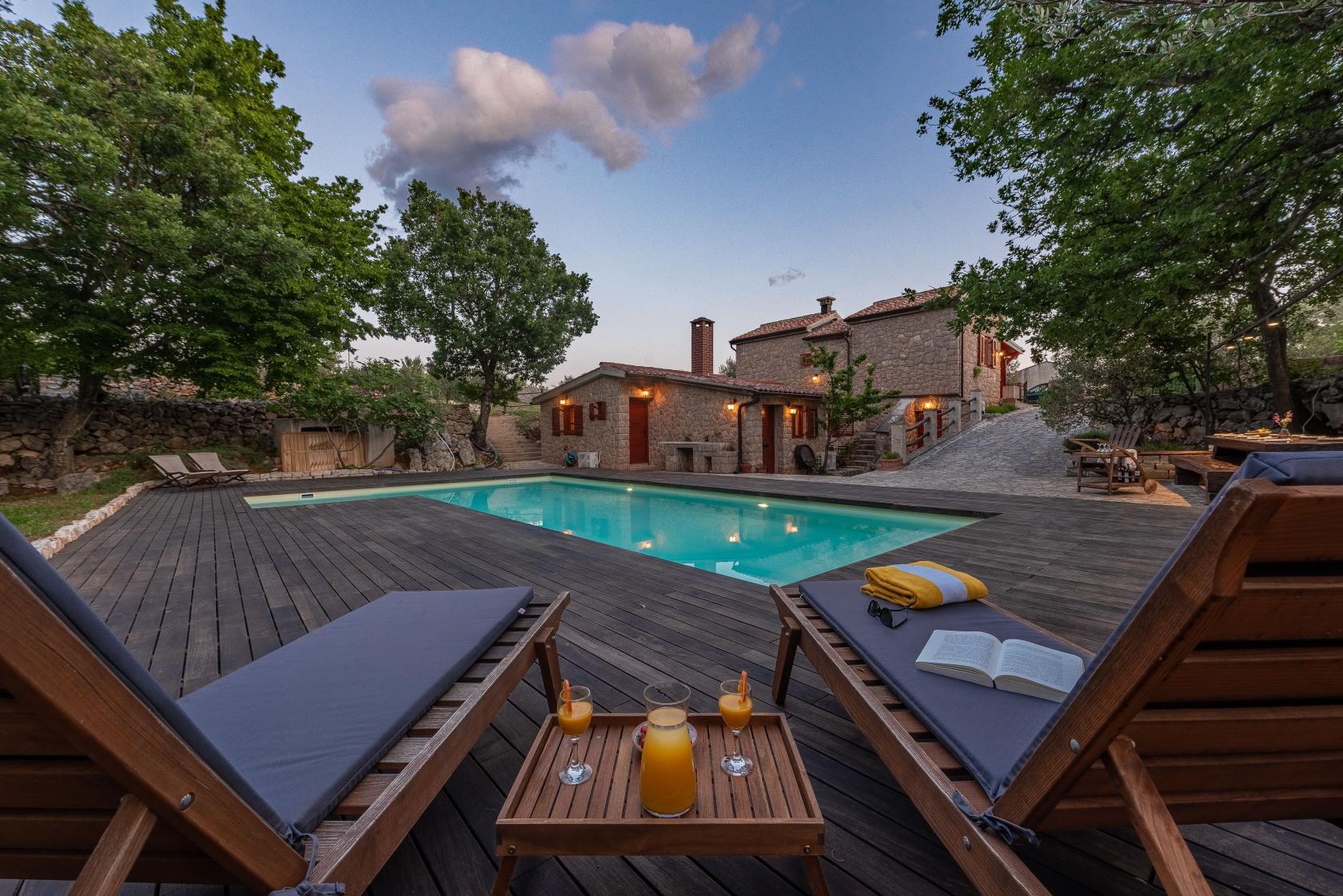 This rural stone house will welcome you in a quiet place called Seline near the Paklenica National Park. On one side, the sea and the civilization awaits you and on the other side endless greenery up to the mountains will delight you at first sight. Seline is still a place, as they say, of preserved simplicity. If you want to refresh yourself in the sea, it is only 500 meters away, and there are many cafes and restaurants there. As soon as you enter the courtyard, this traditional stone house will enchant you with its charm, but the moment you lay your foot in the backyard you will be swept off your feet.
In the beautiful garden there is a private pool which is surrounded by a boat floor which gives a special charm and fits perfectly into the surrounding greenery as well as a stone fence. There is also a large wooden dining table so you can enjoy your meals in the fresh air surrounded by Mediterranean herbs. Just imagine, while preparing traditional specialties on the grill, that you immediately take herbs from the garden and offer your family or friends a touch of the Mediterranean directly from the plate.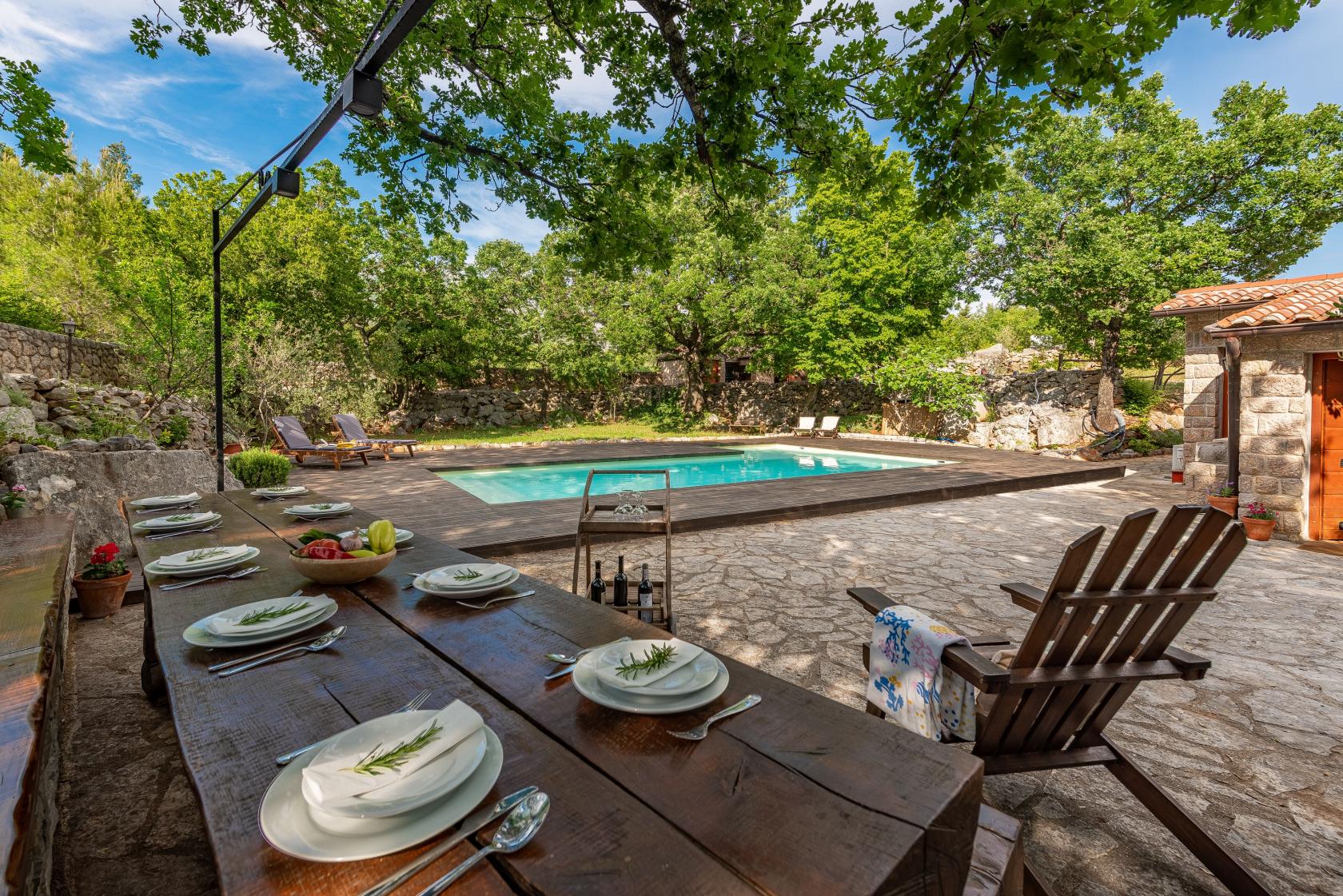 If you look up a little above the pool, you will probably notice a cute face looking at you. You are free to climb up to it if you are curious. Yes, it's your guardian and companion on your vacation, Megi the donkey. Villa Stone House Magarac, as its name suggests, is all built of stone and has a permanent resident, and that is donkey named Megi. She is a reminder of tradition and the place you are in, she is there to protect you and of course you must not disturb her because she is still a native of this area and should be respected. You can pay her a visit and pet her, but only if she allows you to, because she is the mistress here and don't you forget it.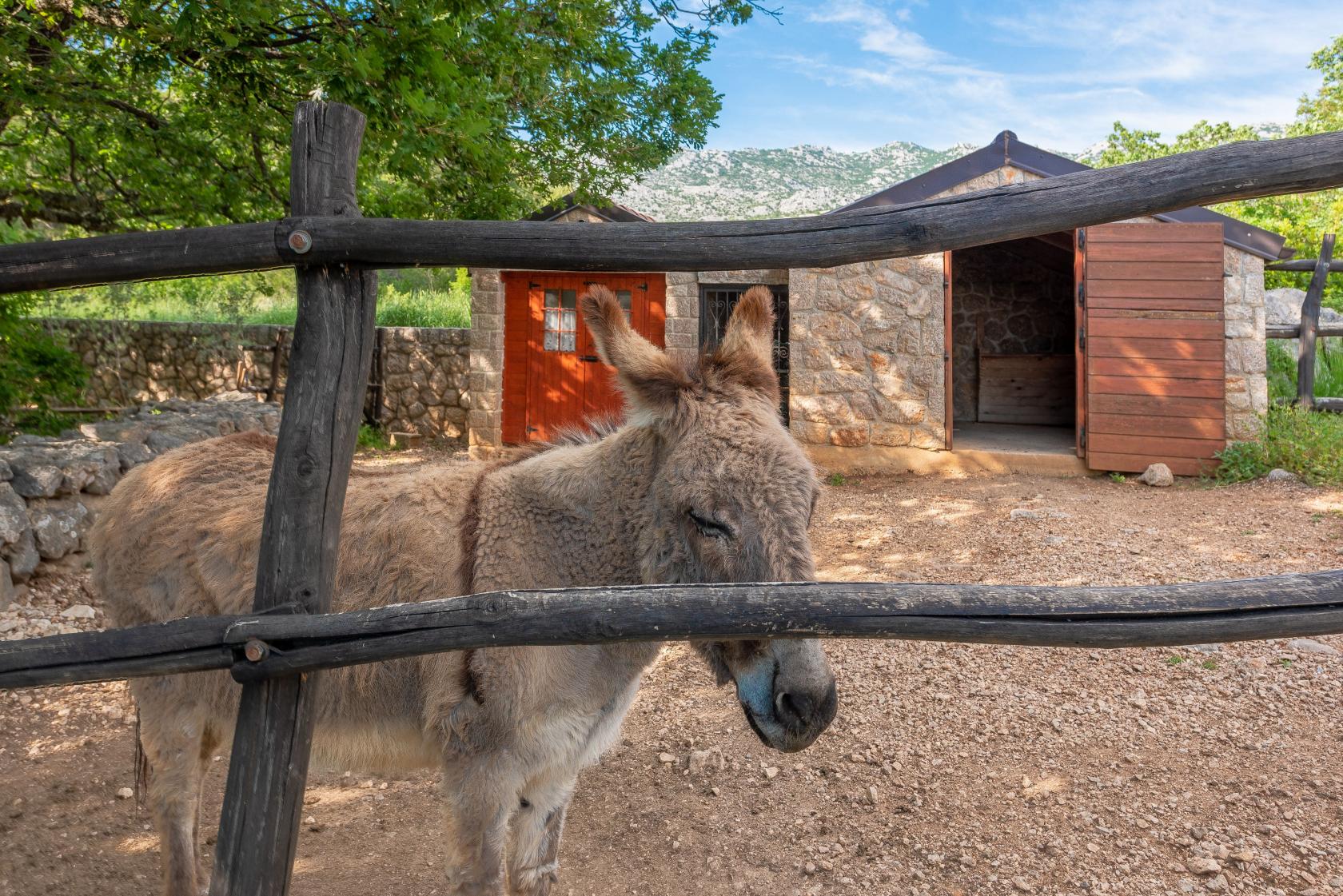 The villa is divided into 3 separate units, two of which are apartments with one bedroom, living room, kitchen and private bathroom, while the remaining unit is a studio apartment that has a sofa bed, small kitchen and a bathroom. The house is completely surrounded by trees that gives you complete privacy and although there are a few houses nearby you will feel like in your own little green oasis.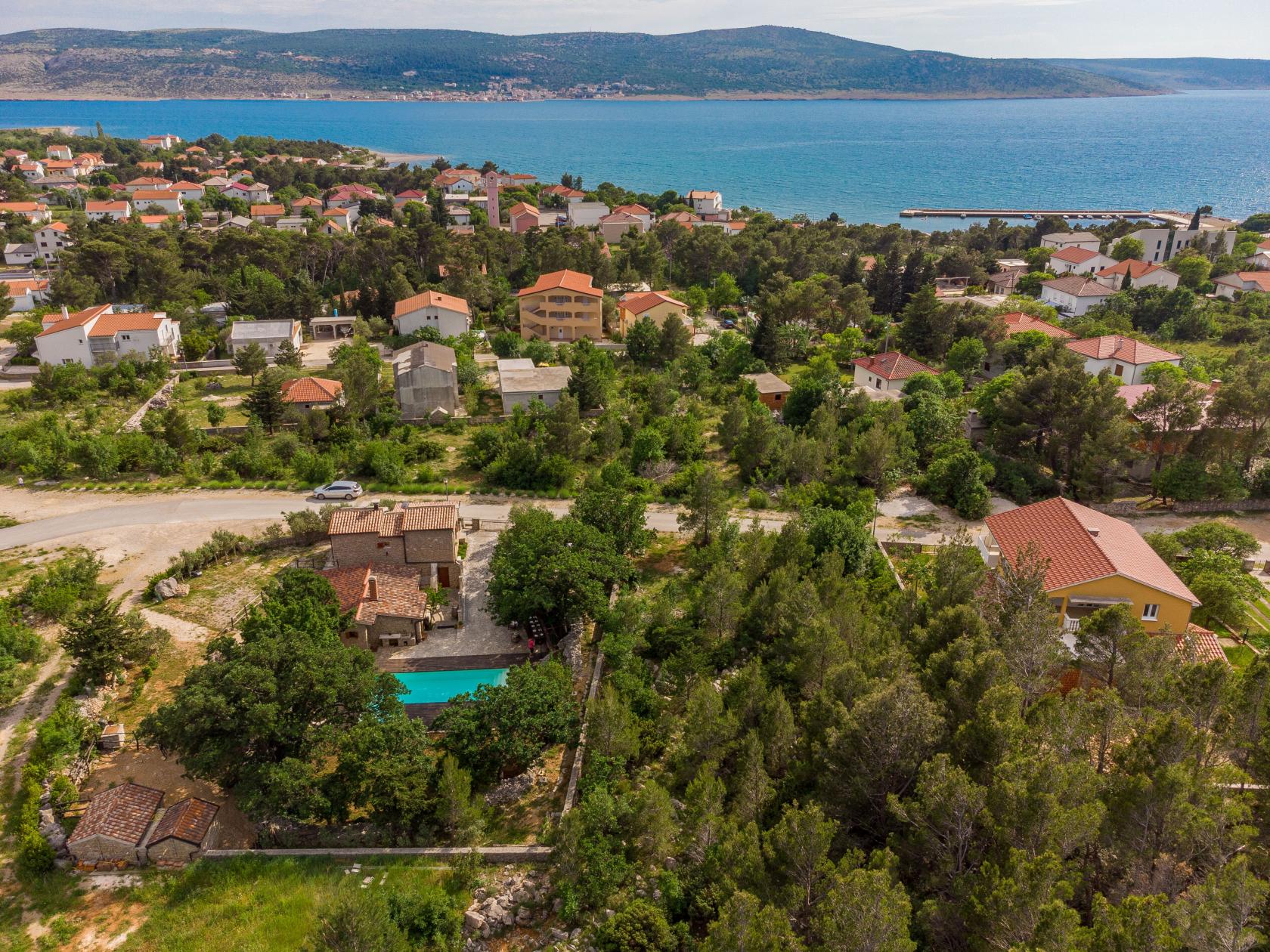 What are you waiting for, pack your bags and visit this cute rural gem that awaits you in the heart of the Mediterranean.
All the best from Zadar Villas team