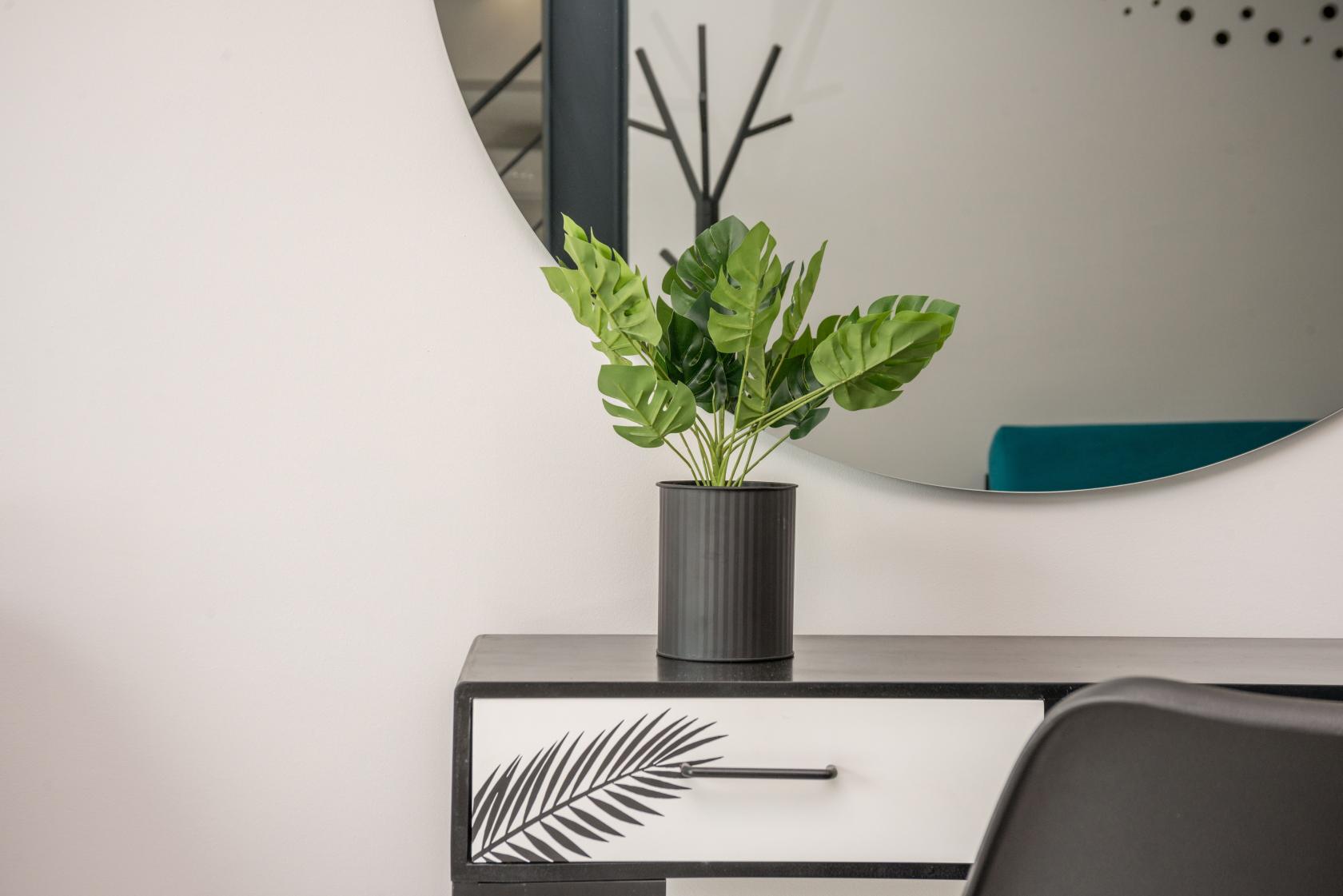 Many times we hear the term modern or contemporary used in the same context. And not only in interior design but in general. I have to tell you unfortunately that this is not the same thing. Today we will clarify what these two terms actually mean and what is the difference between them. We will start with a simple definition of these two terms regardless of interior design. This will help us clarify a bit what they actually mean.
Modern: of or relating to the present time or the recent past.
Contemporary: happening or beginning now or in recent times.
I'm sure nothing is clear to you yet. Don't worry, although the terms are similar, they differ significantly in the context of design and architecture. When did these two designs actually appear? In fact, the main difference is that they appeared at different time periods and that Modern design references a specific design movement, whereas contemporary design is a more general term describing what's on-trend now.
What is Modern design?
Modern design has its roots in the Modernist movement which began in the very late 1800s. Birthed by the German Bauhaus schools of design and the Scandinavian design emphasis on simplicity and function, the modern decor style generally is very old. In general terms, we can say that the modern design started in the middle of the 20th century — the 1900s through the 1950s. This movement loved functional things: functional furniture, straight lines, uniformity and decorations were kept to a minimum. The terms 'less is more' and 'form follows function' define the modern movement.
The characteristics of today's modern design are:
The use of wood and earth tones
Natural materials, such as unpainted wood and exposed brick
Clean, strong lines
Decor pieces are functional
Tapered furniture legs
Feature shades like rust, turquoise, brown and olive greens
Villa Descansa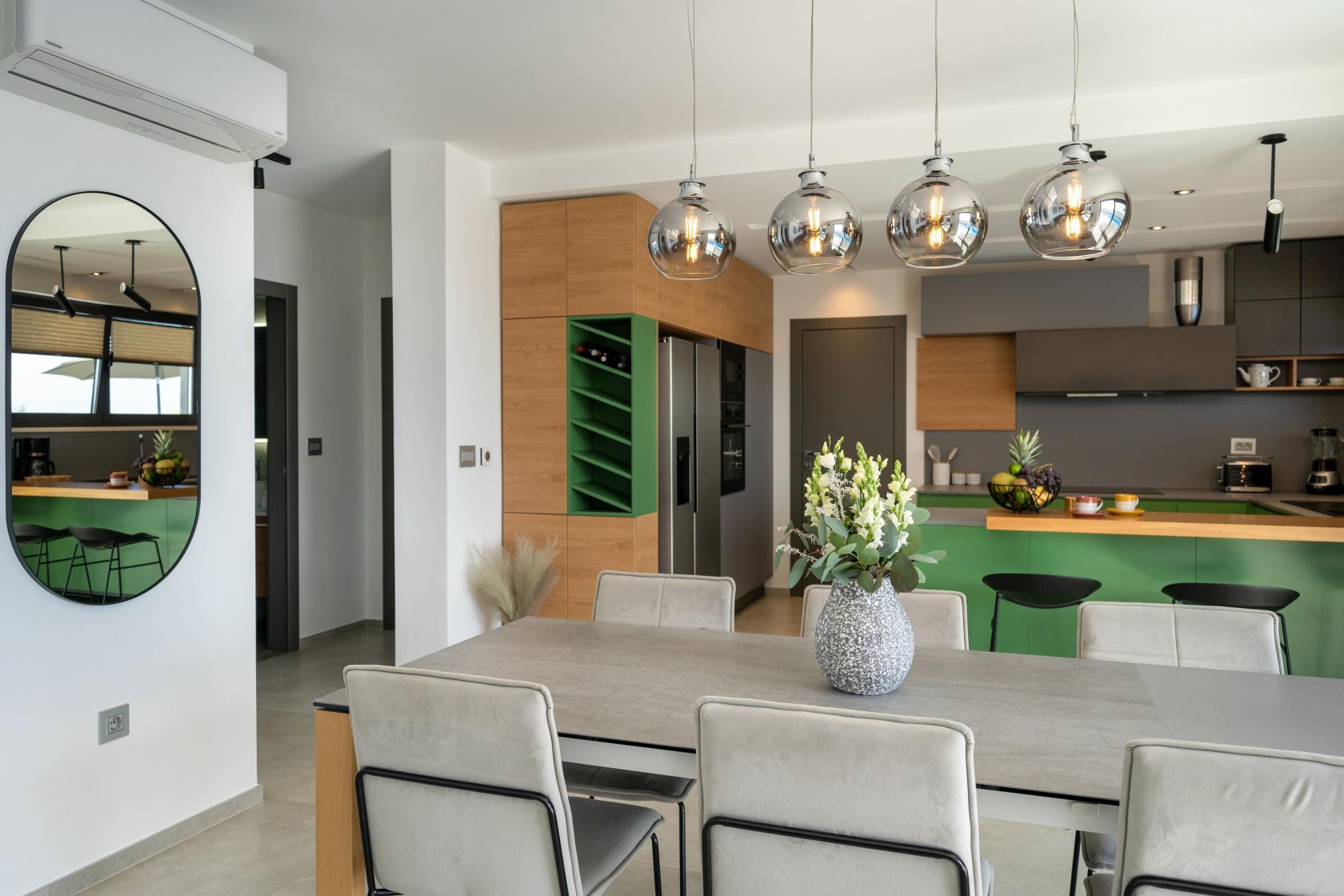 Villa Oasis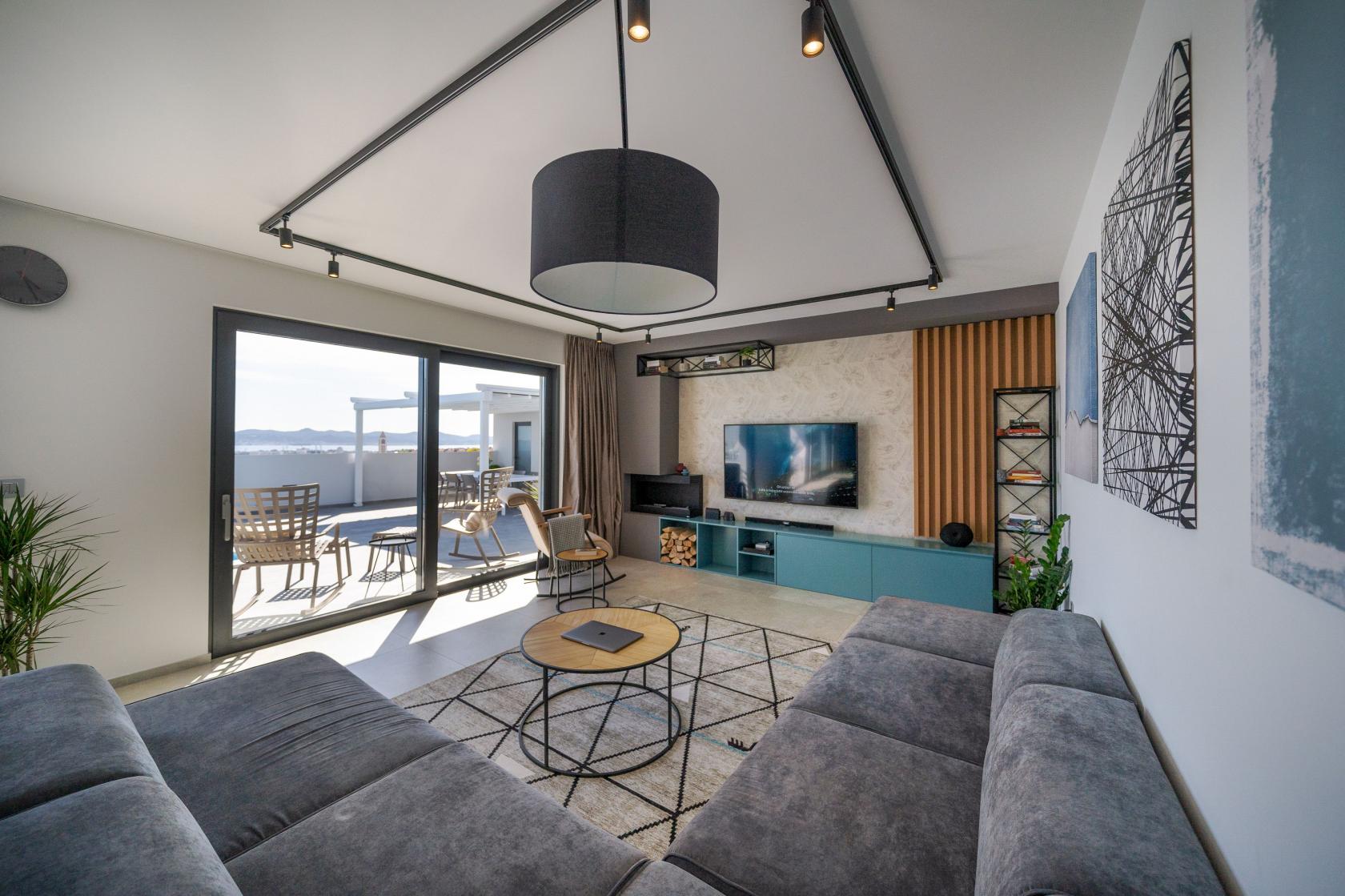 Villa Oasis
Characteristics of Contemporary Design
Contemporary design is the style of the present, and so is constantly changing. By definition, contemporary is fluid and can't be tied to a particular period. Though it came to be around the 1970s, contemporary style doesn't stem from a movement and it doesn't refer to a specific period — it's ever changing. In the beginning, it borrowed ideas from Modernism and blended styles from across the map before coming into its own. As each decade passes, the decor trends of the day will be always be considered contemporary. We can say that there is an art in contemporary design. Surfaces are minimalistic, almost bare and lines are strict, though soft contemporary style embraces curvy lines.
Some hallmarks of contemporary design include:
Clean lines
Chunky or quirky shapes/ curvy or sculptural
Sleek, industrial materials (like steel and glass)
Stark colors
Low-slung furniture
Large windows and integration with the natural world
Sustainable materials
Villa House S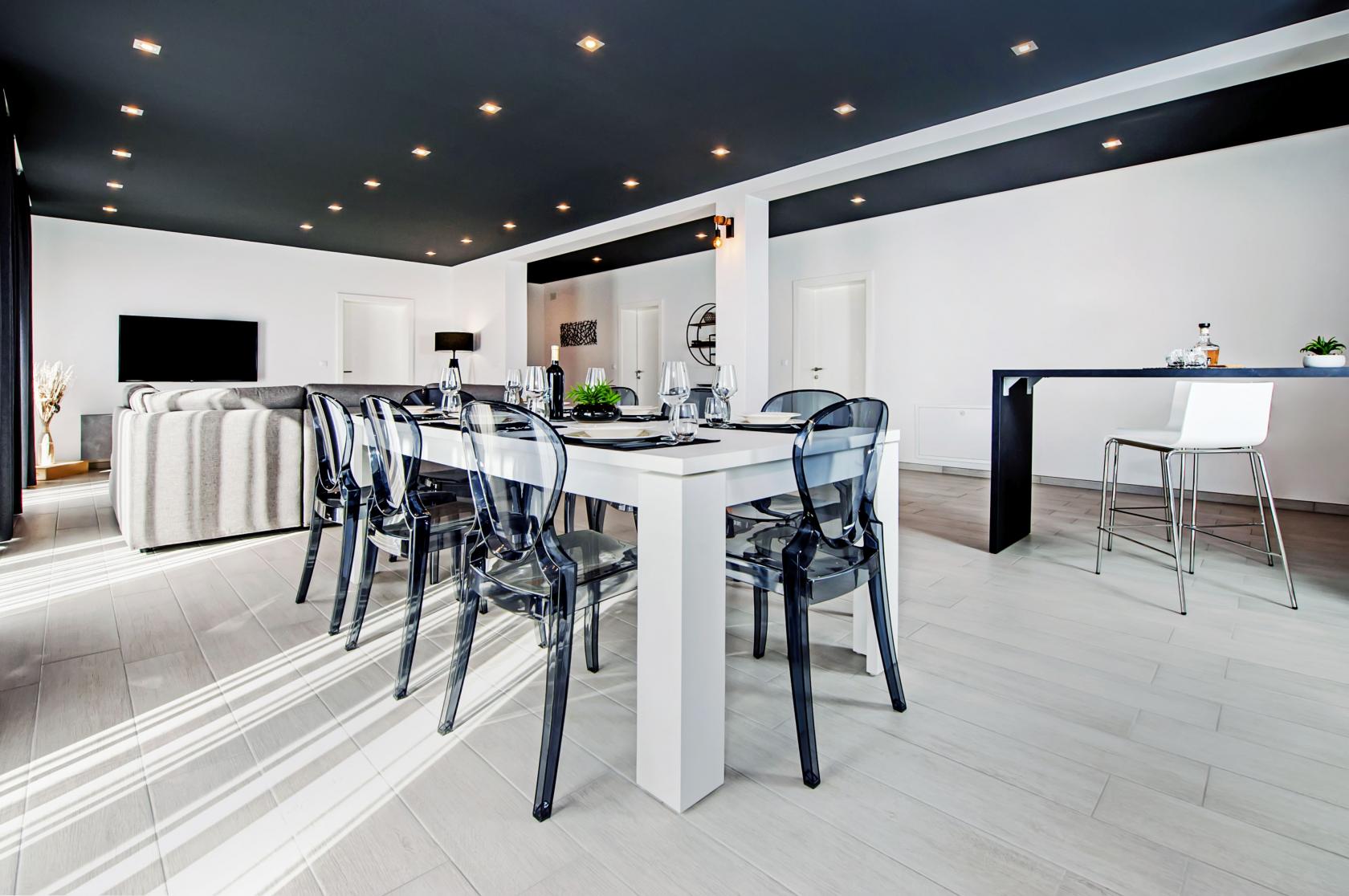 Villa XO
Contemporary vs. Modern- similarities
Modern and contemporary design, although they have their own characteristics, sometimes coincide and have a lot of similarities. While both appreciate minimalism, clean lines, and well-defined shapes, contemporary design feels much colder and starker than modern design. You will also find plenty of exposed wood in both styles, from structural beams to raw wood end tables with metal bases. Both styles prefer open airy spaces, neutral color pallete and simplicity. Modern design uses a mixture of natural materials which include stone, wood, and leather. Contemporary style embraces a similar concept of using natural materials but materials are usually concrete, steel, and industrial-inspired elements.
Which design do you think this living room belongs to?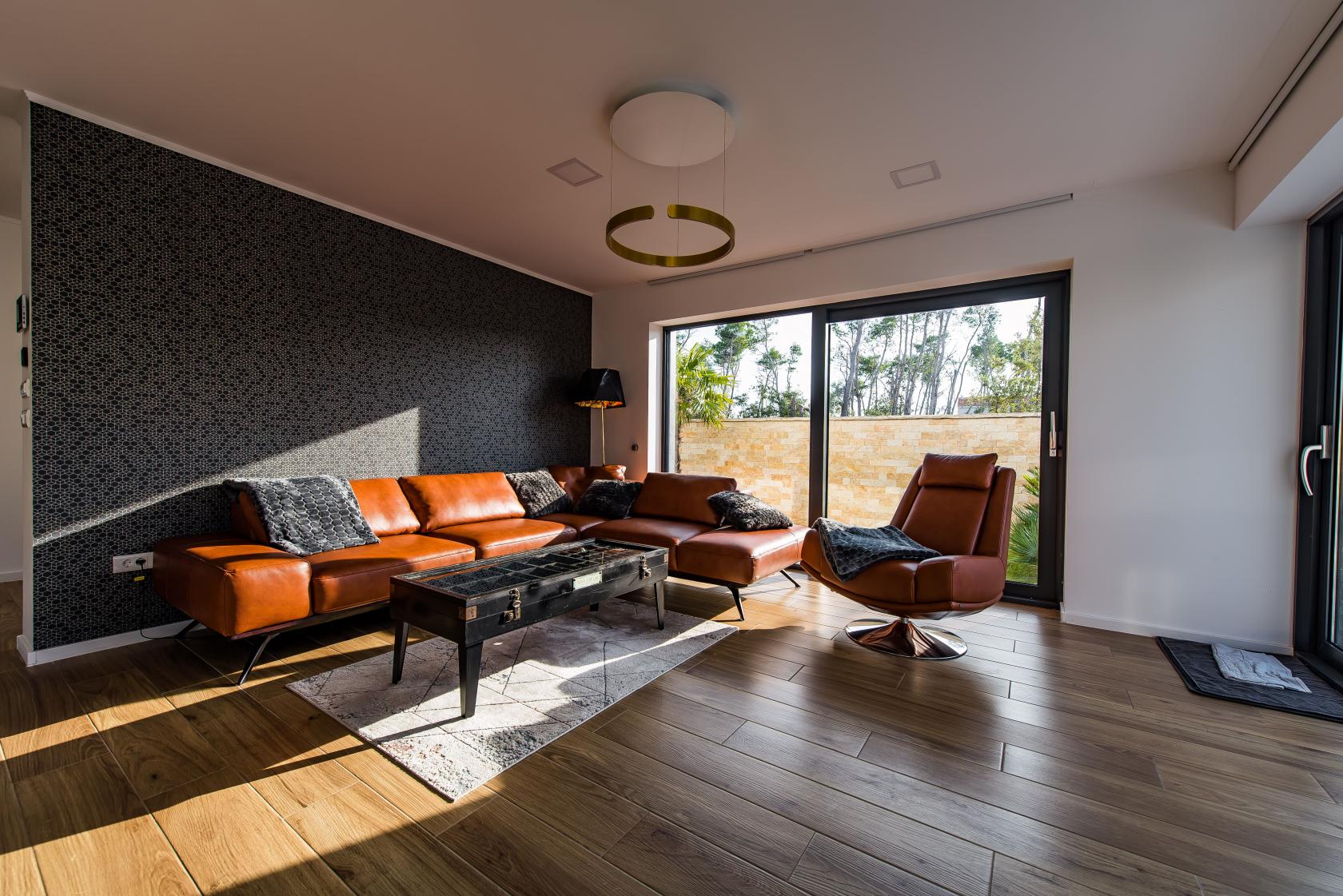 Best regards,
your Zadar Villas team