A little bit more to wait and winter is coming to its end. Although each season has its own charms, the arrival of spring is still a special experience. Our senses are awakening, all the animal and plant world is also waking up and nature changes its cover into warmer one. Ideal time to go on a trip if you want to avoid the summer crowds. And what place could be more convenient for such a vacation than a luxury villa with pool!
Imagine just waking up in the morning with the scent of orange and lemon blossoms coming from the garden? You just go downstairs to the courtyard intoxicated by the scents of nature that surrounds you and sit by the pool to enjoy your morning coffee. Every experience is more beautiful in a luxury villa with pool, don't you think so? You don't have to wait for the sun to warm up the pool to take a bath, we have heated pools that you can jump into right away. The weather is nice, why not prepare your lunch outside on the barbecue while the kids play on the playground or swim in the pool? Get to know Dalmatian cuisine, grill fish and enjoy dining in peace and privacy that villa offers you. When evening comes, enjoy cocktails by the pool and later when spring evening cools down a bit, warm up in the villa by the fireplace.
Come to Casa di Nikola in Slivnica. With a touch of nostalgia and history this villa offers all the comfort necessary for a modern man. You will be greeted by a spacious courtyard with big playground for children, beautiful pool surrounded by sun loungers and covered area with barbecue and place to eat. What makes this villa different from the others? Play bocce by the pool! Villa also offers parking and 4 bicycles to explore the rural surroundings.
Or choose villa Tilia in Raštane Gornje. This villa is a dream come true for those interested in an active holiday. The exterior is dominated by a large swimming pool. Apart from the pool, this villa offers tennis court, table tennis, and a playground for kids. After a tennis match, you can relax in the sauna and jacuzzi. This stone Mediterranean villa with its pale blue shutters and exposed stone walls in the interior will make you feel the touch of the Mediterranean past and tradition.
How about villa Laurana in Vrana? Everything about Villa Laurana is different from anything that you have ever experienced. Opposite the house on a green meadow owner has made a small playground for children where they will be able to see domestic animals. Wine and other organic products produced by owner will also be available for you to enjoy! You'll taste some fresh specialties like peka ( traditional Dalmatian meal), prosciutto, seasonal vegetables and extra virgin oil.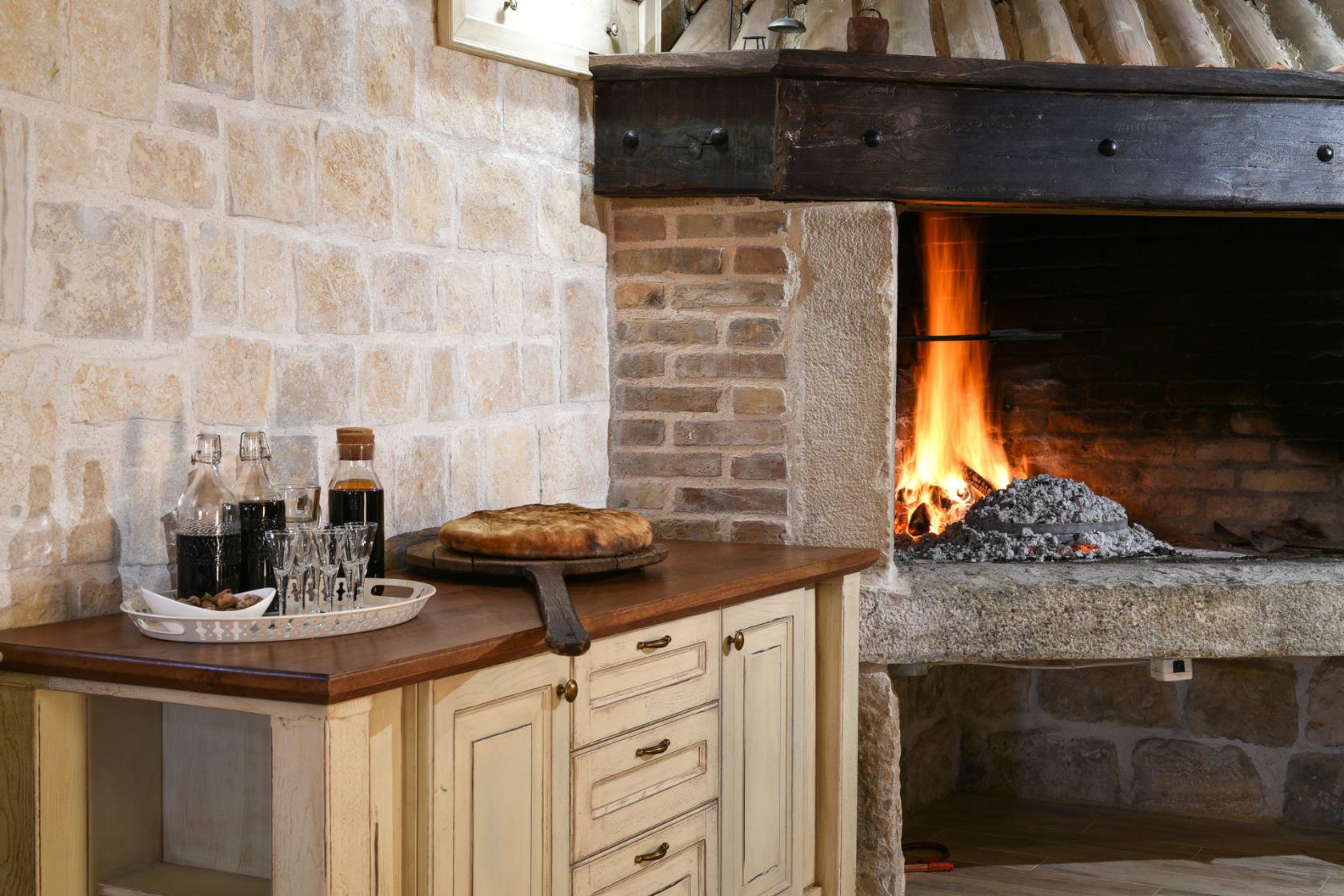 Beautiful villa Bandela is an authentic Dalmatian house, set in the lovely landscape of the village of Visočane. Recently restored in its original rustic style, offers its guests a touch of history where a more than 100 years old stone house is assimilated with modern living space.
The warm interior, enriched with a fireplace, will make you feel at home. The outdoor area is perfect for family vacation with its fabulous swimming pool, along with a dining area, perfect for enjoying freshly prepared meals with your family and friends! Beside the villa is ECO garden with seasonal vegetables, where every morning you can take fresh end eco vegetables for you and your family.
If you have any further questions don't hesitate to contact us any time.
Regards,
your ZadarVillas team